News: A plethora of new titles is now available for Nintendo's popular console with a wide variety of genres being represented.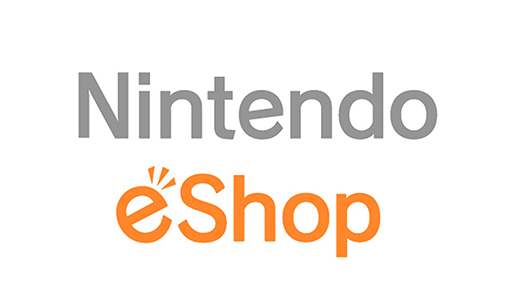 Nintendo has sent out their weekly update informing us of what titles are arriving in the eShop and it looks like there is a good amount of content arriving. Over the course of the next few days there will be 17 new games arriving in the eShop. There should definitely be something for everyone. Those 17 games will include the following:


EA Sports FIFA 18 - The most immersive, social and authentic soccer game out there can be played anywhere on Nintendo Switch. Players can now play the world's game anytime, anywhere and in unique ways when EA SPORTS FIFA 18 launches on Nintendo Switch on Sept. 29.


Golf Story - Most role-playing games are about slaying dragons or retrieving mystical crystals, but what about an RPG that lets players equip golf clubs instead of swords? In this golf RPG (yes, it's a thing), play through a dramatic story with a diverse cast of characters to meet, golf challenges to beat, upgrades to wear and equipment to collect.


Conga Master Party! - The dance floor fills, the line gets longer… come on down, it's time to conga! Shake your virtual hips to the ridiculously fun arcade action of Conga Master as everyone fights to make the longest conga line possible. No rhythm required – anyone can conga! Playing Conga Master couldn't be easier: steer your dancer across the floor, adding people to your line as you go. Longer congas let you add people faster, but watch out for pigs stinking up your line! Even better, drag three friends onto the dance floor for some local multiplayer conga madness and see who'll become the true Conga Master!


Tower of Babel - Experience the most daring of deeds with the moork knight. Reset the balance of the mysterious towers of Babel. Challenge yourself in a variety of different 1-2-3Dimensional environments. Move more slowly, more quickly or change track to evade the hundreds of obstacles which will aim to keep you from reaching the summit. Get the jetpack to reach impossible regions in hostile places. Overcome your own challenges by conquering the towers in the shortest time possible.


INVERSUS Deluxe - With 50 unique maps, hundreds of unlockable items, AI bots and online ranked multiplayer, this is the definitive version of INVERSUS. The playfield looks simple at first glance, but once the action begins, complexity unfolds at a rapid pace. Player movement is constrained to opposite colors of a black and white grid. My walls are your paths and your walls are my paths. Each shot flips tile colors in an attempt to block, trap and close in on the enemy. Up to four players can compete in VERSUS mode and up to two players can cooperate in ARCADE mode. Play with friends on the couch, online, or both at once. Hone your skills against the computer and then head online to enter the global ranks.


ACA NEOGEO Burning Fight - "Burning Fight" is an action game released by SNK in 1991. Japanese and US detectives must work together and risk their lives to infiltrate the enemy hideout of a large syndicate and a crime organization that dominates western Japan.
Use your punches, kicks, and deadly special moves to accomplish your mission.


Brave Dungeon & Dark Witch Story: Combat - Brave Dungeon is a dungeon crawling RPG adventure by indie games company INSIDE SYSTEM, creators of the Legend of Dark Witch series. Brave Dungeon features an easy to pick up combat system for new players. However, it also has many customization options, unique playable characters, and deep challenges for the completionist. A crafting system featuring materials dropped from enemies and treasure chests in dungeons allows you to customize your characters further. Class Changes allow the player to build their party the way they want, playing to one's own personal preferences and their characters' unique strengths.

Dark Witch's Story: COMBAT is a battle game where you use cards featuring characters and creatures from the Dark Witch series. The players pick 3 cards to use against each other in a best out of 3 battle. The players also gets to use Magic Items to give to their cards, which can drastically turn the tides of the battle. There are 2 different modes available, Quest mode for single-player and Battle mode for multiplayer. When you play Quest mode you will win new, and stronger cards for you to use, while aiming for the title of "Game Master".


Picross S - The new Picross series is now playable on the Nintendo Switch. Comes with Picross and Mega Picross, with 300 puzzles in total, including plenty of difficulty levels. Traditional Picross with comfortable controls. They have brought back the handy assist functions, too. Check out the tutorial for more details. Even if you're new to Picross, give it a try. Unique to the Switch version, 2 players can now play simultaneously. Enjoy with friends and family. "Picross" is a picture crossword puzzle game that uses numbers as hints to complete an illustration. The rules are simple and easy to understand, so anyone can pick it up and enjoy.


Deemo - "Deemo" is a simple rhythm game set in a fantasy world filled with beautiful imagery. Touch the "notes" that stream toward the screen in time with the music. The system is easy to understand, and players are able to enjoy gameplay which resembles playing a piano. There are over 200 pieces of music to choose from, with difficulty levels of
easy, normal, and hard. Suitable for rhythm game beginners and experienced players who need more of a challenge. Music is created mostly by Taiwanese and Japanese composers, with a diverse selection of vocal and instrumental songs spanning a wide range of genres.


Sparkle 2 - Sparkle 2 is a superbly polished marble shooter action puzzle game with beautiful graphics, mighty power-ups and an amazing soundtrack. Match the orbs before they fall into the abyss and find your way through mysterious lands of startling beauty. A long time ago five enchanted keys were created. The keys were scattered around mysterious lands and still remain undiscovered. Many have come to find them, and so far all have failed. Will you find the keys and unlock the secrets, or will you join the endless ranks of souls forever trapped within these lands?


Lovers in a Dangerous Spacetime (Available October 3) - Lovers in a Dangerous Spacetime is a frantic 1- to 4-player couch co-op action space shooter. Explore a colorful galaxy in a massive neon battleship that you control together by manning turrets, lasers, shields and thrusters. Only through teamwork can you triumph over the evil forces of Anti-Love, rescue kidnapped space-bunnies, and avoid a "vacuumy" demise. Deep space is a dangerous place, but you don't have to face it alone!


Astro Bears Party - Astro Bears Party is an easy-to-learn, hard-to-master game about running around a planet and avoiding each other's Magical Beary Ribbons. Jump and hover over Ribbons using a jetpack. Perform dashes to threaten your opponents. Be the last Bear standing! Choose one of 4 Bears with different playstyles and battle between 2-4 players. Take a challenge in single player mode and beat your own record in Jetfish Hunting!


Physical Contact: Picture Place - The puzzle game called Number Place is difficult, but the feeling of achievement when solved is very high. This game was improved to look good, easy to play and with the basic rules intact. It is a game series where two people can play against each other. Any two partners, including parents, friends and lovers are suitable.
If you use the handicap function, you can level the playing field. Because the match times are short, you can play anytime and anywhere whenever you feel like it. Of course there is also a single-player mode.


Pankapu - Jump into a neo-retro adventure with Pankapu : a taste of 90's platformers in an oneiric world. Pankapu is a narrative action-platformer that takes place in the dreams of Djaha'rell, a child troubled by a tragic incident. Upgrade your skills, find new competencies, switch your Aegis in real time in order to get rid of Nightmare's invasion: "Fight for the safety of your land, dear Dreamkeeper". Told in the manner of a fable read to a child, the game has two levels of reading: the tale of Pankapu, epic and naïve, and the one about Djaha'rell's life, in the real-world, dark and tragic.


One Piece: Unlimited World Red Deluxe (Available September 29) - With over 1 million units sold worldwide, dive back into the wayfaring journey from One Piece: Unlimited World Red, with the fun-filled escapades, action-packed battles and powerful comrades from the original Island of Promises storyline, now all with enhanced graphics and previously released DLC in One Piece: Unlimited World Red Deluxe Edition. Play as members of the Straw Hat pirate crew and experience an original storyline that introduced new characters, Pato and Red Count, both designed and developed by series creator Eiichiro Oda. This action-adventure game allows for free exploration through the colorful central town with fun town folk that provide additional quests and entertainment, but be prepared to test your skills and face-off against famous bosses like Rob Lucci, Caesar Clown, and more.


Binaries - Test your skills and reflexes as you simultaneously guide two lovable balls through over 100 controller-smashingly tough platform challenges. Control both balls at exactly the same time as you try to avoid the death and danger that awaits their every move.


Butcher - Butcher is a fast-paced 2D shooter and a blood-soaked love letter to the cult classics of the genre. As a cyborg programmed to eradicate the last remnants of humanity, your sole purpose is to… well... annihilate anything that moves. So grab your weapon of choice (from chainsaws, to shotguns, to grenade launchers) and kill your way through underground hideouts, post-apocalyptic cities, jungles, and more. And if you're feeling creative, there are plenty of other ways to end your enemies' misery – hooks, lava pits, saws... no death will ever be the same again.


Which of these games will you be buying from the Nintendo eShop? There is quite a wide range of games this week so there should definitely be something for everyone. Tell us what you think below.