News: Koei Tecmo has revealed that PC gamers who have been wanting to play Nioh will finally get their opportunity.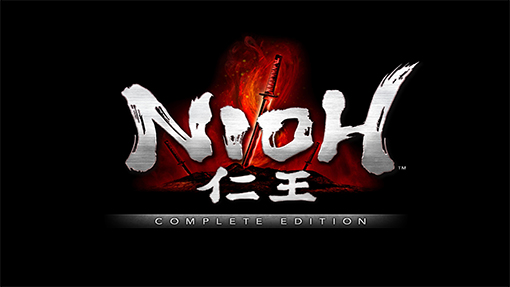 Nioh: Complete Edition is coming to PC next month according to Koei Tecmo Games. Met with both critical and commercial success during its original console launch, the game telling the story of the blonde-haired swordsman makes its PC debut on November 7th, 2017 as Nioh: Complete Edition, packed with hours of extra content as it will include the original version of Nioh and all three DLC expansions: 'Dragon of the North', 'Defiant Honour', and 'Bloodshed's End'.

Director Fumihiko Yasuda comments: "Team NINJA is well aware of the fact that many gamers have been passionately asking for a PC version of "Nioh". I am thrilled to announce that this massocore game will finally be available for our die-hard PC fans in Nioh: Complete Edition! I hope you all enjoy the unforgettable drama and deeply challenging Yokai battles this action-packed experience has to offer."

The digital-only PC release boasts stunning high-resolution graphics over two modes as Nioh: Complete Edition can be enjoyed either on 'Action Mode', featuring a stable 60fps, or on 'Movie Mode', a cinematic option that can expand the display resolution to 4K. These new enhanced graphical modes bring the dark and beautiful world of Nioh to life like never before.

To celebrate the release of Nioh: Complete Edition on Steam, Team Ninja is offering players a brand-new item, the Dharmachakra Kabuto helmet. The Wheel of Dharma kabuto is a form of "kawari-kabuto"—a family of helmets featuring fantastical designs. This helmet features a red-lacquered front crest of an ancient Buddhist symbol depicting the eightfold path to nirvana. This holy image represents spiritual enlightenment attained by casting off one's worldly desires, and also holds the power to banish evil. However, some claim this is not a Wheel of Dharma at all, merely a replica that looks as though it belongs on a device to regulate steam… Some have gone so far as to suggest renaming it to "Valve Kabuto," but why anyone would make a helmet featuring a valve is unclear.

Finishing the core game of Nioh: Complete Edition incrementally unlocks access to the deeper levels of the game's ultimate challenge: The Abyss. This ethereal world, made up of innumerable floors, punishingly difficult boss enemies, and considerable risks, is so challenging that players are even allowed to summon up to two other visitors to overcome the dangers that lurk therein.

Will you be picking up Nioh: Complete Edition? Tell us what you think below.