Reviews: Empyre combines a Brave New World with an interesting story, unique gameplay and a strong cast of characters.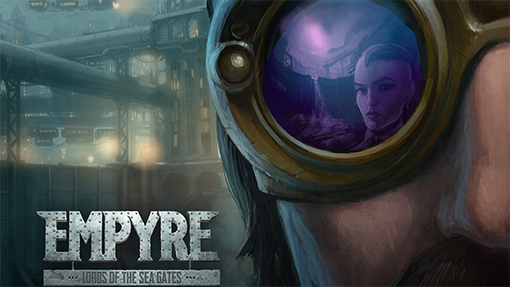 .
Being relatively new to the world of PC gaming, my experience with top down isometric RPG's is fairly limited, to say the least. The 2015 masterpiece Pillars of Eternity, for example, only made it to the console market earlier this year. After having played Empyre: Lords of the Sea Gates, I can say with certainty this game holds a top spot in my short time with this particular brand of RPG's.
Empyre seems to have released at quite a prescient time, as major cities in Texas, Florida and, most recently, Puerto Rico have been decimated in major hurricanes over the past several weeks. This fictionalized, early 1900's steampunk recreation of New York City has suffered its own natural disaster, a flood, which has left the entire city with no clean drinking water. With no FEMA or other governmental aid available to them, the leader of this dystopian New York has entrusted our main character to discover why the clean water that was being brought into the city has disappeared and save the residents from certain doom!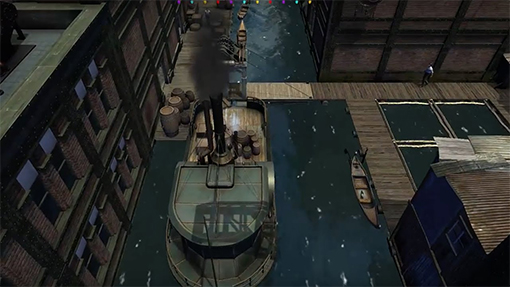 If this seems like a fairly linear task, it is. This isn't to say the story is bad of course. It actually has very good pacing and the dialogue in the main quest is very well written. My biggest issue with the story is that there is no great surprise waiting for you. This is in some ways expected in a game from an up and coming developer of Coin Operated Games. The main story itself may not have the complexity of other major RPG's, but the story that is there is still well crafted and well executed.
Where the story really shined, for me, is with the side quests. It's here where characters in your crew became more fully explored. In the early hours from the game I felt a certain detachment from the characters I came across in my journey but by exploring these characters, I gained a new understanding of the role they played in the story and the lore of the Empyre universe. None of the side quests are required, and they don't take so long so as to distract from the main quest, and most importantly did not feel like a grind to complete.
One of the most memorable aspects of the game, and what really made it stand out from other RPG's, is the game's strong art direction. The game takes inspiration from both the Victorian era as well as heavy influences from the Steampunk style. Both of these elements worked effectively to make you feel as though you really were in the early 1900's New York, all be it flooded and with no drinking water. Even the character icons on the right where photographs of your characters on your team that looked as though they were taken directly from Antebellum America.
When you talk about isometric RPG's, one thing you usually don't expect to describe as unique or original is the combat system. Generally, after you have played enough of these top down games, you can largely expect a combat system similar to other games in the genre. What I really enjoyed about Empyre was that the development chose to take a major risk by tweaking the combat system in a way that felt refreshing and brought with it added complexity. When it comes time to engage in combat, time will freeze, and you can plan certain actions for each character in your party, giving the game a real time strategy feel as well. This allowed you to think about moves ahead of time. Once you had all the actions set, you can unpause the game back into real time and see if your strategy pans out. This system seemed to fit with the artistic style of the game as well, making it seem like the game was playing out as part of an old stop motion black and white movie, with you as the director, calling the shots.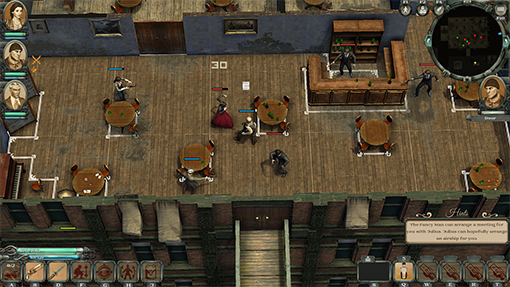 Overall, I really enjoyed my time with Empyre: Lords of the Sea Gates. It is an interesting game with a unique combat system, and a well executed story. The biggest downside with the game was the absence of some features. For a game like this with a 30 dollar price point, for example, it was disappointing to see that the dialogue didn't have any voice acting. This is hardly a fatal problem for this game, but would have been a nice addition. If you are looking for a casual top down RPG to serve as a palate cleanser between some of the bigger releases coming out this fall, Empyre will serve as a great addition to your Steam collection.