Reviews: A high paced shooter with a less than unique story is saved only by a unique art style and action packed fights.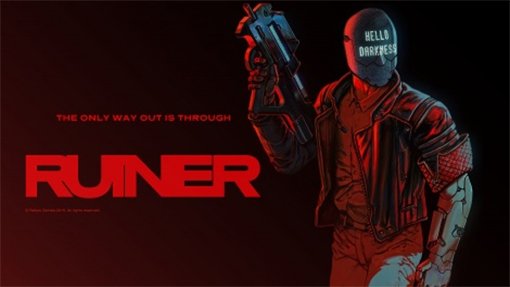 At first glance, Ruiner may seem like a casual shooter set in a stylish, sci fi world. The reality is it is a game that enjoys beating you down. The developers at Reikon Games provide you with battles in the tutorial stage which, until you have perfected the combat mechanics, are nearly insurmountable. In some ways, while playing Ruiner, it seemed like a tongue in cheek reference to the retro games of the 1980's and 1990's like Battletoads, where the game took pleasure in blocking your progress.
From the moment your journey begins, you are given a single task: Kill Boss. This struck me as not totally unlike what happens when you first begin playing The Legend of Zelda: The Breath of the Wild and you are instructed from the moment you glide off of the Plateau to Defeat Ganon. From the first moments of Ruiner, your task is simple and straightforward, but the purpose you have for wanting to kill Boss doesn't become clear until later in the game. Eventually, the story and purpose of your mission becomes clear, your brother has been kidnapped and it is up to you to save him. Let the cliches begin.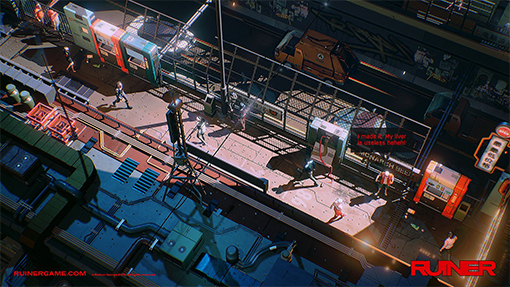 One of the strangest parts of Ruiner was the writing. It seems as though the writers may have intentionally been trying to mimic generic, vanilla villain lines on purpose, but even if it was meant to seem corny, it just came off as lazy and bad. At one point, I actually thought I was being transported to an Austin Powers game when one boss chose for his final words, "We aren't so different, you and I." It was at that point that I let out an audible sigh and gave up on any hope that the writing might be salvaged. While the story and the writing failed to hold any muster, the gameplay at least was fun until it became too infuriatingly difficult.
The gameplay and combat is fairly straightforward, if not downright repetitive. You are walking down a small ally, quickly walk into a small enclosed room and suddenly you are ambushed by an unholy wave of enemies looking to kill you. Despite the difficulty, I have to say I was pleasantly surprised with how accurate the controls were, which allowed me to really become comfortable with the controls and have a sense of how to conquer each wave. The most fun you will have with the combat in this game is with the boss battles. Rather than taking on a seemingly endless wave of enemies, you finally have the chance for a mostly one on one battle. Make no mistake, what the bosses lack in numbers of enemies it makes up for by providing the player with a massive bullet sponge. Sadly, after clearing a particularly difficult room or defeating a boss that made me swear and throw my mouse multiple times, I rarely got the feeling that I wanted to jump back in and go to the next level. The stress and pure amount of time it takes to clear each area left me with a strong level of exhaustion and a need to take a break and play something else before jumping in again. I think part of this may have been due to the fact that there is not a ton of variety in the levels, and everytime you clear a level the only thing you have to look forward to is the same level but with more enemies just a bit stronger.
The area that was the biggest miss for Ruiner was the hub world. It was a great place to explore and take a break from the fast paced action and repetitivity of every level, with a good amount of NPC's to talk with. The issue was that there was so much more potential for this hub world. None of the conversations with the NPC's had any real effect on the story, and the closest things to side missions you would find in this hub world felt like they were tacked on towards the end of the game when the developers wanted to add some extra play time. Few of them asked you to do anything you wouldn't have ordinarily discovered during the course of the game. With Reikon games being staffed by some former developers of The Witcher series at CD Projekt Red, I had high hopes for the quality of the side missions you would find in the hub world, but they definitely missed the mark on those.
My favorite aspect of the game by far, however, was the art direction. Everything from the cyber humanoid you play as to the 1984-like Slum that serves as the hub world is all inspired by the cyberpunk, sci fi setting, and it works to great effect. While the world you are battling enemies in is beautiful, especially on a rig where you can run it like I did at 2160p and 60 FPS, the art style is more than just gorgeous. It paints a world that at the same time is depressing with the shaded and faded colors, which really serves to give the player a sense that this is not a happy world they were thrust into, but rather a larger dystopian society where it seems technology may have gotten a bit out of hand (what else would you expect when you are controlling what looks like a cyber robot killing scores of humans?)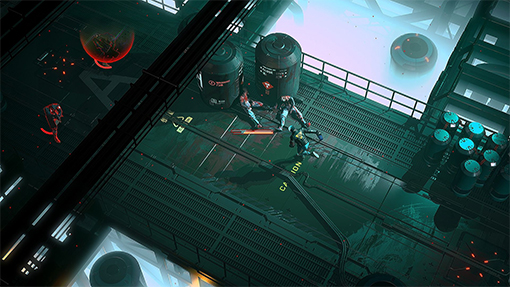 Ultimately, despite its frustrations, Ruiner is a fun game to play. It will require a ton of patience and willingness to die quite a lot, but you will get a great satisfaction after finally defeating the final boss. It is a shame that there is no New Game + option yet, as I would love to have the incentive at some point down the line to revisit old levels that gave me multiple migraines and pass through them like the true cyber punk God that I became. If nothing else, at least this game inspired me to go back and try and beat Battletoads again.