News: Bandai Namco has revealed that the next Digimon Story is coming to the PS4 and PS Vita during the first part of 2018.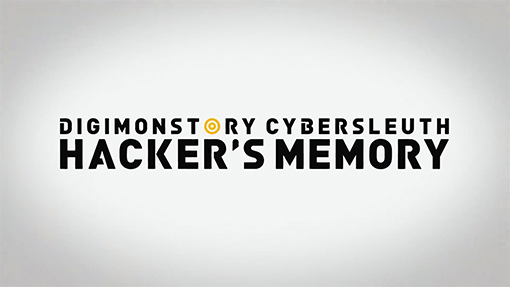 Bandai Namco has revealed that Digimon Story Cyber Sleuth Hacker's Memory will be available on January 19, 2018 for the PlayStation 4 and PlayStation Vita. Starting today, fans who pre-order Digimon Story Cyber Sleuth Hacker's Memory through select retailers and on the PlayStation Store, will be able to secure four bonus Digimon as well as exclusive costumes. The new Digimon and costumes include:

Digimon


Omnimon NX


Sistermon Ciel and Blanc


Leopardmon NX


Crusadermon NX


Costumes


V. Uchida Costume


Summer Camp T-Shirt


Beelzebumon Emblem T-Shirt


Inoden School Attire


In addition, there will be two returning characters from Digimon Story Cyber Sleuth: Yuuko Kamishiro and Kyoko Kuremi. Yuuko Kamishiro is the daughter of Satoru Kamishiro, the former president of Kamishiro Enterprise of EDEN — a next-gen Web service. She has joined forces with Hudie help investigate the correlation between her dad's suicide and a group of runaway hackers. Kyoko Kuremi is a mysterious private detective, specializing in cyber-related cases. She is known for keeping her cool under all circumstances as well as her unique one-of-a-kind tastes.

Throughout the game, players will be able to pick up special items known as "Hacker's Memory". These recordings will shed additional light on characters and events within the story, allowing players to discover the full truth of the game's story.

Check out the trailer that was released to coincide with this announcement and let us know what you think. Will you pick up Digimon Story Cyber Sleuth Hacker's Memory when it launches next year?