News: The popular streaming service and 19 new titles will be available to Switch owners over the course of the next few days.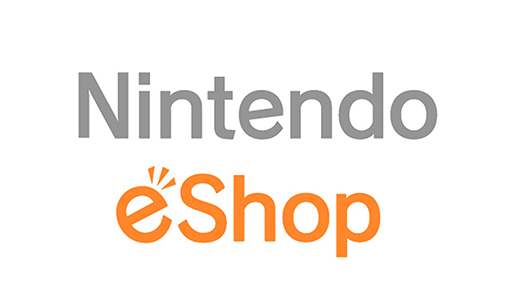 Some big titles are hitting the Nintendo Switch this week from developers like Bethesda, Rockstar and more. Looking at the full list there are 19 new games that are going to be arriving in the eShop over the next few days, along with the Switch's first non-gaming app. Each of these titles will be available in the eShop today unless otherwise noted.

DOOM - November 10

DOOM is back as a brutally fun and challenging modern-day shooter experience. Relentless demons, destructive weapons and fast, fluid movement provide the foundation for intense first-person combat – whether you're ripping through the single-player campaign or competing against friends across numerous multiplayer modes.

L.A. Noire - November 14

Amid the post-war boom of Hollywood's Golden Age, Cole Phelps, an LAPD detective, is thrown headfirst into a city drowning in its own success. Using revolutionary facial animation technology, the L.A. Noire game blends breathtaking action with true detective work for an unprecedented interactive experience. Solve brutal crimes, plots and conspiracies inspired by real crimes from 1947 Los Angeles. Search for clues, chase down suspects and interrogate witnesses as you struggle to find the truth in a city where everyone has something to hide.

Rocket League - November 14

Rocket League is a high-powered hybrid of arcade soccer and driving with rewarding physics-based gameplay. Take to the pitch for a fully featured offline season mode, multiple game types, casual and competitive online matches, and special "Mutators" that let you change the rules entirely. Express yourself with one of the deepest customization systems around, and battle opponents on other platforms with groundbreaking cross-network play. The Nintendo Switch version features exclusive Battle Cars: Mario & Luigi NSR and Samus' Gunship.

Snipperclips - Cut it out, together! DLC

Paper pals Snip and Clip must cut each other into the right shapes to overcome new obstacles in this paid DLC update to the original Snipperclips, Cut it out, together! game. Partner with friends or family to solve puzzles, including new comic book and toy box worlds, three new Blitz games and a new Stamp mode*. You can also revisit the original levels using new shapes!** If you're new to Snipperclips, you can purchase the game and DLC bundled together in Nintendo eShop on Nintendo Switch. The game + DLC bundle is also available as Snipperclips Plus – Cut it out, together! at retail stores.

Batman: The Telltale Series - November 14

The billionaire and the bat: enter the fractured psyche of Bruce Wayne and discover the powerful and far-reaching consequences of your choices as the Dark Knight. In this gritty and violent new story, you'll make discoveries that will shatter Bruce Wayne's world, and shake the stability of a corrupt Gotham City to its very foundations. At your disposal is the sophisticated genius of Wayne and the fearsome skills of the Batman. What happens next is entirely up to you. Includes all five episodes of the first season.

LEGO Marvel Super Heroes 2 - November 14

Join your favorite Super Heroes and Super Villains from different eras and realities as they go head-to-head with the time-traveling Kang the Conqueror in the all-new, original adventure, LEGO Marvel Super Heroes 2. Play as the Guardians of the Galaxy, Spider-Man, Thor, Hulk, Black Panther, Captain Marvel, Doctor Strange, Green Goblin and dozens of other Marvel Super Heroes and Villains in this cosmic battle across the time-tossed city of Chronopolis. Travel across lands -- from Ancient Egypt to The Old West, Sakaar and New York City in 2099 -- and transport objects or characters through the centuries. And, with new battle modes, friends and family can play against each other in a series of themed challenges and battle arenas.

Rime - November 14

In Rime, you play as a young boy who has awakened on a mysterious island after a torrential storm. You see wild animals, long-forgotten ruins and a massive tower that beckons you to come closer. Armed with your wits and a will to overcome—and the guidance of a helpful fox—you must explore the enigmatic island, reach the tower's peak, and unlock its closely guarded secrets.

Uno for Nintendo Switch

Players can now race against friends to see who can empty their hand first in Classic Play, or you can customize your experience with a variety of unique and exciting House Rules. For even more fun, the new Emote system allows players to share the joy of victory – or the agony of defeat. The addition of Today's Rulesets brings a new collection of game attributes, challenges, and live leaderboards.

The classic rules you love are back. Stacking, swapping 7s, passing 0s, and, for the first time on consoles, Jump-In. Flick the controller to play, draw, or pass cards for the physical feel of real-life UNO. Play with the Rabbids, Just Dance, Rayman, or Winter themes for four new, unique experiences. Play online or locally using up to four Switch consoles, and communicate using the new Emote system.

Ittle Dew 2+ - November 14

Sassy adventurer Ittle and her reluctant flying fox friend Tippsie are back for their greatest adventure ever. Stranded on yet another island and armed with a magical map, our heroes explore the three-dimensional landscape in search of valuable loot. Can they find the eight scattered pieces of the raft that could be their ticket home?

The island's mysterious residents range from cordial to downright hostile, so Ittle will need to use both force and her wits in equal measure. She'll have to solve a wide variety of puzzles in order to gain access to all of the island's darkest corners and recover the booty stashed therein.

Octodad: Dadliest Catch

Octodad is a game about destruction, deception, and fatherhood. The player controls Octodad, a dapper octopus masquerading as a human. Octodad's existence is a struggle, as he must master mundane tasks with his unwieldy tentacles while keeping his cephalopodan nature a secret from his human family.

ACA NEOGEO Street Hoop

Street Hoop is a street basketball game released by Data East in 1994. Pick a team from the 10 competing countries and aim to be the world's best. In addition to a variety of techniques, power can be charged and released for flashy super dunk shots, making for exhilarating street basketball.

Rock'N Racing Off Road DX

Rock'N Racing Off Road DX offers the most entertaining and exciting races, with loads of skids, crashes and amazing jumps. You will have several modes of play, such as Cup mode, time trial and multi-player with the option of up to 4 Players at a time.

Ben 10 - November 14

Ben, Gwen, and Grandpa Max once again have their cross-country road trip in the Rust Bucket cut short by super villains and their evil, world-threatening plans. As Ben Tennyson, it's up to you to save the world. Take on some of Ben's most infamous enemies, including Zombozo, Queen Bee, and the Weatherheads. Unlock and transform into all ten of Ben's incredible alien forms. Use each alien's powerful combat moves – including Ultimate Attacks - to lay the beat-down on enemies with devastating combos, and solve puzzles with each alien's unique abilities as you unravel exciting new stories in three all-new playable episodes.

Tallowmere

Greetings, hero! How far through Lady Tallowmere's dungeons can you delve? Each randomly-generated room gets bigger, harder, and more rewarding the further you go. Raise your shield and hunt for the key in each room - or die trying. Be on your guard for every enemy, elite, boss, and treasure chest you'll encounter. Discover new weapons and armor ranging from Basic to Otherworldly. Brace yourself as you learn the quirks of each foe, trap, and room type so you can strive for that "one more run" high-score victory!

Maria The Witch

Zaki & Mia stole all the mail and spread it all over the worlds! Help Maria to bring it back to the owners. She is an amateur, and she still needs a lot of practice to master her broom. It will not be easy but she has to do what she has to do. Try and retry, to control her clumsy broom and travel through many different magical worlds. Cross the magical portals and face funny cute evil enemies. Locate and get coins to buy checkpoints. Many different items help you to get coins and mail.

Cat Quest - November 10

Leap into a grand adventure in pursuit of the evil Drakoth and your catnapped sister! Explore Felingard's huge overworld map, risk life and limb delving into dungeons for epic loot, and lend a paw to a furry cast of characters in a flurry of side quests. Combat in Cat Quest takes place entirely in real time, allowing you to get close to enemies with a slash of your blade, dodge roll to avoid a counter-attack, and then finish them off with powerful magic! Wield the ancient spells of Lightnyan, Flamepurr, and Healpaw to vanquish your foes.

Spellspire

Spellspire is a thrilling mashup of word game and action role playing game. Pick letters from a grid to spell words and shoot them from your wand as spells. The longer the word, the bigger the blast! Buy more powerful wands, hats and robes with magical special effects and abilities. Power through tough encounters and boss fights with health potions, spell scrolls and other magical items.

Super Putty Squad

Jump, bounce, squidge and stretch your way to victory as you help Putty save his kidnapped friends from certain death in this classic gaming platformer with over 100 levels. Our hero, Putty, can inflate, morph, stretch, punch, jump and absorb, taking on ferocious enemies on his mission to rescue the imprisoned putties. Super Putty Squad features lovingly created levels that will test your timing, skill and imagination in an incredibly addictive platform adventure.

Koi DX

Koi reflects a tranquil and mesmerizing experience as you embark on an introspective journey through the lens of a lone koi fish separated from its owner and is the last hope for purifying waters polluted by mankind. It's up to you to turn the tide and guide the koi through eight artfully rendered stages that will take you into the murky as well as enchanting waters, deep below the surface. Search and activate the hiding small fish, bring the small fish to open the flowers with the same color. The wandering black fish should be avoided once encountered. Once all flowers are opened, the black fish will be purified.

Hulu

Hulu's streaming service is now available on the Nintendo Switch with the Hulu app. Watch TV shows and movies online. Stream TV episodes of South Park, Empire, SNL, Modern Family and more on your Nintendo Switch.

Which of these games is the most interesting to you? Will you do be downloading the Hulu app? Tell us what you think below.