News: In addition to the game being available to EA Access members, new information has been revealed about choosing who you will align with.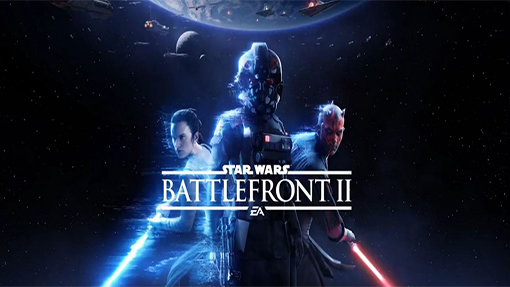 If you are an EA Access member you can now play Star Wars: Battlefront II. The retail release is set for November 17 but you can get an early glimpse with this trial period. EA has revealed that once the game has been released and available for a little while that you will get to choose a side beginning December 5. You will have the opportunity to choose between the First Order or the Resistance. Then, beginning on December 13, you will see either Finn joining the Resistance or Captain Phasma for the First Order. They can be purchased with in-game credits during that week. Whichever faction completes the most challenges during that week will also receive a reward in the form of a special Crate of high-power upgrades for Finn or Captain Phasma.

On December 13 cinematic content from Star Wars: The Last Jedi will arrive with a new planetary map: Crait. The Starfighter Assault map of D'qar will also join, plus a new hero ship - Tallie Lintra's RZ-2 A-wing. You will also see that Poe Dameron's T-70 X-wing is upgraded with a new ability inspired by Star Wars: The Last Jedi.

In Star Wars: Battlefront II you will also get to join Commander Iden Versio during the days of the First Order's rise to power. This new chapter of Star Wars Battlefront II's single-player story mode will be available December 13 as well.

Do you plan on picking up Star Wars: Battlefront II when it is released last week? Do you plan on playing it early through EA Access? Tell us what you think below.