News: Rain Games is bringing their steampunk-inspired 2D game to Nintendo's popular console in December.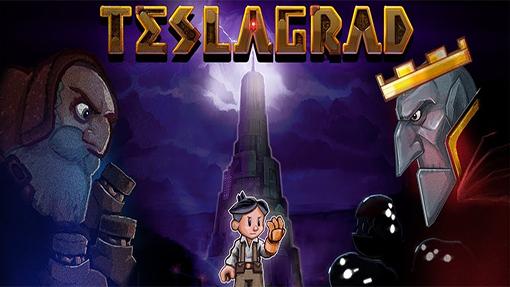 Teslagrad is hitting the Nintendo Switch according to Rain Games. Set in a steampunk-inspired vision of old Europe, lose yourself in Teslagrad's non-linear world of over 100 beautiful hand-drawn environments and challenging levels. Teslagrad has been praised by fans and critics alike for its beautiful art style, it's clever silent storytelling and challenging gameplay. The title has also been nominated for two Nordic Game awards, including Best Game of the Year, and a Unity Award nomination for Best 2D Visuals.

Some of the features for the game include:


Complex puzzles! - Put your sense of logic to the test and cleverly manipulate the world around you using electricity and magnetism.


Explore! - Make your way through rich 2D hand-drawn surroundings as you journey into - and beyond- Tesla Tower, picking up use amazing new items as you go.


Visual storytelling! - Tired of all those words in your video games? Have no fear, Teslagrad features not a single snippet of text or squeak of dialogue. Everything is purely visual, and the entire story is told through what you see (and sometimes what you don't see).


Steampunk powered! - Discover a dystopic and mind-blowing rainy-and-brainy setting, presenting a steampunk vision of an old Europe-inspired new world.


No disruptions! - That means no loading screens, no GUI, no cutscenes. Just the game and you.


Mesmerizing soundtrack! - Awesome mix of classical orchestra, with a touch of Russian inspiration and a myriad of metal bits and electrical stuff.


Teslagrad arrives on December 7th, with Rain Games as publisher, with a MSRP of 14.99 $/€/£. Prior to this on November 16th, CIRCLE Ent. will publish the game on the Japanese eShop. As of the time this story was posted on Gaming Target the U.S. eShop had the price of Teslagrad incorrectly posted. The store says the game will be $19.99 but it will be $14.99 when it releases on December 7. Hopefully this gets fixed soon.

Do you plan on picking up Teslagrad when it arrives on the Nintendo Switch? Tell us what you think below.