News: A new "RPGvania" title is going to be released next year that features a multidimensional high school and alternate worlds.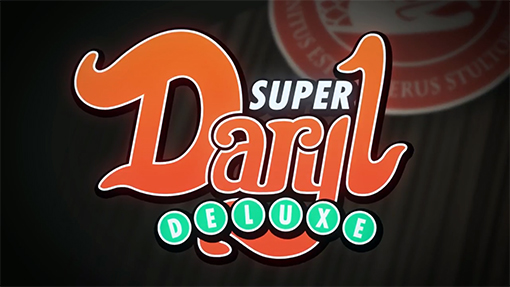 Super Daryl Deluxe, the "RPGvania" title with a brawler-style combat system and hand-drawn aesthetic is coming to the PlayStation 4 and PC next Spring according to Dan & Gary Games. The awkward, unlikely-as-heck protagonist Daryl Whitelaw is new to Water Falls High School. It's a perfectly normal multidimensional high school where each classroom is an alternate world based on the class subject, filled with creatures ranging from living instruments in Music class to Tree Ents in Literature. Ever wondered what it'd be like if Julius Caesar and Genghis Khan were in the same place at the same time? Neither have we, but Daryl can find out in History class.

As a perfectly normal teenager Daryl simply wants to make friends, but something strange is happening at WFHS. No one has seen the new principal. Students are missing. Classrooms have been locked down for weeks. Then there's that weird little thing about a secret that nearly destroyed the world 40 years ago.

Daryl's idiot luck leads him to a mysterious self-help book that gives him access to more than 45 powers ranging from slapping enemies silly with gargantuan fists to riding a shark into battle. These abilities can be customized and upgraded any way he likes in a flexible combat system with like a gazillion possible combinations and playstyles. You wanna shoot baddies with rubber ducky arrows and flatten them with a rhino hammer? You do you, buddy.

If the honor students guarding the classrooms prove too much for a nerd like Daryl, he can complete side quests to increase his social rank, gaining new passive abilities. Or he could cobble together stuff he finds to make gear for himself. New equipment can strengthen Daryl, but he's still gonna look like a worm wearing bell bottoms.

"With Super Daryl Deluxe, we can finally project our awkward high school memories onto all of our players," said Gary Porter, Gary of Dan & Gary Games. "I mean, not really, because we were very handsome and strong and popular. Are you guys going to use this whole quote? Could you just leave the handsome part?"

Take a look at the trailer below and tell us what you think.