News: If you haven't had a chance to play Telltale's most popular series, now you can with everything on one disc in this collection.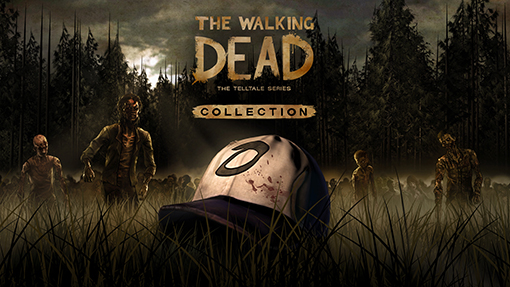 Telltale Games has revealed that they will be releasing a collection that spans everything they have released in the Walking Dead universe. The Walking Dead: The Telltale Series Collection will contain never-before-seen footage of the collection's enhanced visuals in action. The trailer also contains footage from the original version of the same scene, allowing you to directly compare the updated visuals against the original graphics.

The Walking Dead is an unparalleled journey into the heart of what it means to be human in a world that's lost its humanity. Set in Robert Kirkman's award-winning comic book universe, your story is determined by the choices you make. Season One of The Walking Dead: A Telltale Series redefined expectations for storytelling in video games, winning over 100 Game of the Year awards. Now the first three seasons, as well as horror anthology 400 Days and the three-part mini-series starring blade-wielding icon Michonne, will be available in one place for the first time, allowing you to prepare for the upcoming fourth and final season starring beloved survivor Clementine (due out in 2018).

"Clementine has meant so much to fans since the series premiered in 2012," said Melissa Hutchison, the award-winning actress behind the iconic character. "It's incredible to see this series collection arriving all in one place for players to relive the journey or catch up on her tragic tale of survival before we head into the final chapters of her storyline next year."

The Walking Dead Collection will arrive in stores on December 5th at retailers across North America and Europe, gathering all 19 episodes in the award-winning series onto one disc for PlayStation 4 and Xbox One. The collection will also be available digitally on both platforms starting that same day. The collection includes the recent third season, The Walking Dead: A New Frontier, as well as visually enhanced versions of Season One, Season Two, 400 Days, and the three-part Michonne mini-series.

Check out the trailers below and tell us what you think. Will you be picking up this new collection?