News: Whether you are a beginner or a veteran at chess you can now play it with stunning visuals with over 80 chess puzzles.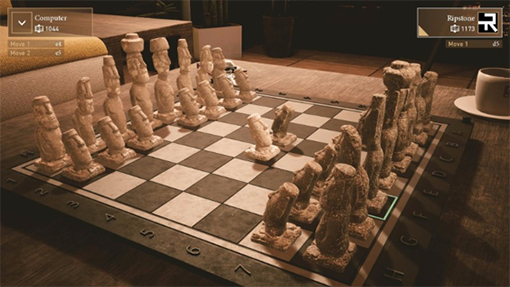 Chess Ultra is now an Xbox One X Enhanced title according to Ripstone Games. Chess Ultra was released earlier this year on Xbox One, PlayStation 4, Nintendo Switch, PC and on some VR platforms. With this new update on the Xbox One it now features graphics in 4K and has HDR support.

Chess Ultra features 4K visuals, seamless online multiplayer and Grandmaster-approved AI that offers the ultimate chess experience. Some of the key features of the game include the following:


Stunning environments and beautiful chess sets displayed in 4K


10 Grandmaster approved AI levels


Comprehensive time controls, including Classical, Blitz and Marathon, all available online


Intuitive local and online multiplayer with ELO ranking system


Cross-platform online play between console and PC


Spectate and compete in Official Ripstone tournaments


Over 80 chess puzzles


Rewrite the past by winning the biggest historic matches


In-depth tutorials


As a special festive treat for its fans, Ripstone has also revealed that they are launching the Easter Island chess set during the week before Christmas, which will always be completely free of charge. One quick note is that the Easter Island chess set won't be available on Nintendo Switch until sometime in 2018.

Have you picked up Chess Ultra yet? If not, will it becoming an Xbox One X Enhanced title cause you to buy it now? Tell us what you think below.