News: The Switch has been an amazing success for Nintendo this far and it is just getting started with great first and third party support.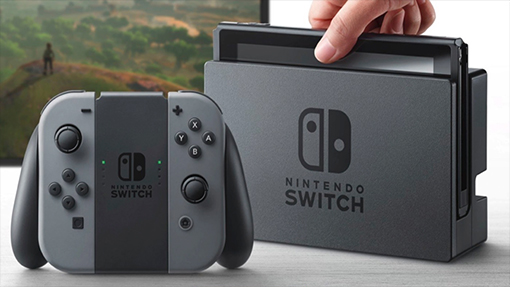 Nintendo has had an amazing year and it keeps getting better as they have just revealed that more than 10 million Nintendo Switch units have been sold worldwide. Nintendo released the Switch back on March 3, which means the new hybrid console has only been on the market for a little over nine months. Selling over 10 million units in that time is quite an impressive feat and it has been helped with the great library that continues to develop on the Switch. It seems like it is almost a daily occurrence when I receive a press release or hear from a developer about how their game is heading to the Switch. Publishers who haven't put a lot of their games on Nintendo platforms in the past are even in on the action such as Bethesda and Rockstar. By all accounts Doom is a lot of fun to play on the Switch, as is Skyrim, and LA Noire is a good time as well. Hopefully we'll see Rockstar bring over Grand Theft Auto V to the Switch so we can truly play it anywhere.

In case you somehow don't know about the Switch, it is the new hybrid console for Nintendo that can be played on your television or on the go. You can play games anytime, anywhere and with anyone. You could be playing Game of the Year winner The Legend of Zelda: Breath of the Wild but home on your television but have to head to the airport to catch your flight. In that instance you simply lift the Switch unit out of its dock and you can continue your game on the go without any interruption. When you get back home you can put it back on the dock and your gaming on the go will transition to the big all screen. It is a seamless process and no doubt one of the reasons why the Switch is so popular.

In just nine months time the Nintendo Switch features two of the most highly regarded games of all time with Super Mario Odyssey and The Legend of Zelda: Breath of the Wild. At the recent Game Awards in Los Angeles, Super Mario Odyssey took home the award for "Best Family Game" while Zelda earned a plethora of distinctions such as "Game of the Year," "Best Action/Adventure Game," and "Best Game Direction." In addition to winning those categories Breath of the Wild was nominated for other awards as well.



As I briefly mentioned up above the third party support for the Switch has been fantastic thus far. Most companies are rushing to get their big titles on the Switch to try and take advantage of its growing install base. This year we have seen Stardew Valley, Minecraft, Doom, Skyrim, LA Noire, Rayman Legends, Disgaea 5, WWE 2K18, Street Fighter II, NBA 2K18, FIFA 18, Resident Evil, Rocket League, Batman: The Telltale Series, Mario & Rabbids: Kingdom Battle from Ubisoft and many more third party games be released on the Switch so you can play them anywhere. That is in addition to the first party lineup that has new and familiar franchises from Snipperclips and ARMS to Mario Kart, Splatoon, Mario, Zelda and more.

As 2018 approaches that game library isn't slowing down either as games like Kirby Star Allies, Bayonetta, Bayonetta 2, Wolfenstein II, Mega Man 11, Project Octopath Traveler from Square Enix, Shovel Knight: King of Cards and many more are heading to the Switch. At some point in 2018 as well Nintendo will launch their full online network for the Switch which should hopefully bring more excitement to the platform as more features are revealed over the coming weeks and months.

"As you can see in people's living rooms, on a plane or riding the subway, fans all over the world can enjoy playing Nintendo Switch wherever they go," said Nintendo of America President and COO Reggie Fils-Aime. "The response from fans has been great, and we're doing our very best to satisfy demand during the holiday shopping season."

Have you picked up a Nintendo Switch yet? If not, do you plan on picking one up now that it is a success and third parties are rushing to put their games on it? Take a look at the trailer that started it all and tell us what you think below.