News: Crystal Dynamics has been around for quite a while and is responsible for a number of key franchises.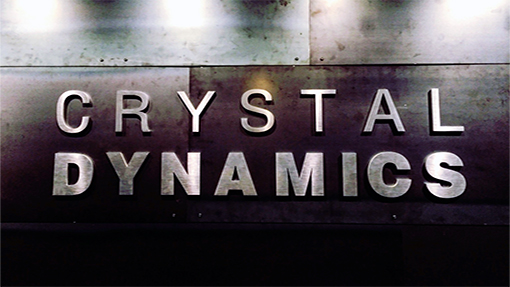 Crystal Dynamics is 25 years old and has just released a trailer highlighting their legacy of great gaming experiences. The developer began its 25th year in a newly redesigned, state-of-the-art facility that includes a fully equipped motion capture stage, six soundproof audio rooms, a dailies review room featuring a 4K HDR TV setup, a photogrammetry capture space, a full 4K HDR Dolby Atmos™ equipped theater, and more.

Embracing a diverse staff of the industry's best, many of whom have been tenured for over 15 years, Crystal Dynamics has developed and published over 30 award-winning titles during its 25-year adventure. Some of the most beloved franchises include Gex, Legacy of Kain and most recently Tomb Raider, which has now sold over 63 million copies worldwide including 11 million units for Tomb Raider (2013) and more than 7 million units for Rise of the Tomb Raider. In collaboration with Marvel, the studio is currently hard at work on the highly anticipated 'Avengers' project, which was announced earlier this year.

"Crystal occupies a special place in the games industry. Over a third of our team have been with the studio for more than 5 years, and several have been here for more than 20 years, which makes us a tightly knitted team," said Ron Rosenberg, Head of Studio. "Over the years, many industry luminaries have worked at Crystal and contributed to the creative culture that our current rock star developers embody and evolve. From the very beginning, we've shared a common goal of crafting incredible character-driven games, and 25 years later that flame of innovation burns brighter than ever."

Additionally in 2017, Crystal Dynamics partnered with charity organizations and the Tomb Raider community to continue its campaign of giving back, making charitable contributions to GameChanger, Extra Life, and the Alzheimer's Association.

"We exist thanks to the generosity and love our amazing players show us; and it's a true privilege to do what we do for what we feel are the best fans out there. So following their example, we are always looking for meaningful ways to give back to those in need and share our good fortune," added Scot Amos, Head of Studio at Crystal Dynamics. "Crystal exists to make the best games possible… be it within our legacy of Tomb Raider or our future with the Avengers project, we do this because we love making people happy. And that's what giving is all about."

Which Crystal Dynamics game has been your favorite over the past 25 years? Is it Tomb Raider or something else? Tell us in the comments below.