News: A new title that will let you use your imagination with over 100 levels will arrive on Nintendo's popular platform next week.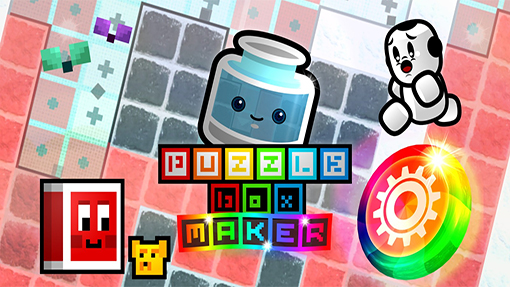 Puzzle Box Maker will be released next week on the Nintendo Switch. With Puzzle Box maker you can let your imagination run wild and get creating and uploading your own Pixel Arts to the cloud. You will be able to browse the online gallery and play automatically created, challenging levels from any user-generated image. Redraw your image in paint-by-numbers style or use it as a level to play action mini games within it.

Some of the key features include the following:


Paint and share pixel arts online


Get cloud coins through user votes for a top ranking


Play action mini games with your pixel art


Get new images and levels weekly


Over 100 levels - download more pixel arts from the gallery


Paint and play with up to 3 friends simultaneously


Extremely colorful and very family friendly


Over 30 different kinds of vibrations with HD Rumble


Nintendo Switch Pro Controller, Joy-Con and Touch Screen support


Puzzle Box Maker will arrive on the Nintendo Switch beginning December 21, 2017. Will you be picking it up?