News: A new content update bring new cars, events, steering wheel support and more will be released soon.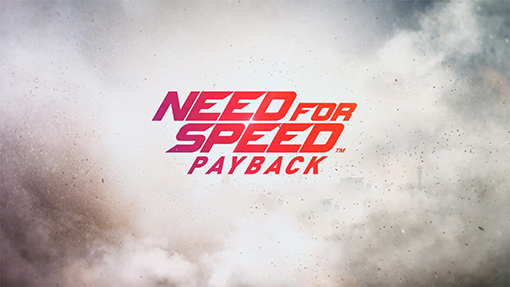 Need for Speed: Payback's first big content update is arriving next week according to EA. The Speedcross update will feature new abandoned cars, a Speedcross competition event, a new section to Speedlists called Drift Run, and community-anticipated Steering Wheel Support.

While driving around Fortune Valley over the past month and a half, you may have noticed cars in Street Leagues that haven't been available to own yet. Each week following the Dec. 19 update, starting with the Mazda RX-7 Spirit R, a new car will become available at random locations in the Need for Speed Payback world. Find the car, escape the cops, and you'll get to keep the car after purchasing from a dealership. Other vehicles to look forward to in the weeks to come are the Volvo 242DL, Volvo Amazon P130, Plymouth Barracuda, Nissan Skyline 2000 GTR and the BMW M3 Evolution II E30.

In the Speedcross event, take control of Mac and go up against drivers from all over the world to work towards your ultimate goal of beating the reigning world champion, The Barracuda. Go big and focus on scoring as many points as possible in Drift Zones, Jumps, Speedtraps, and Smackables. With 16 new events across four zones, there's plenty of road to conquer in your ultimate vehicle.

The Speedcross content update also includes a new section to Speedlists, Drift Runs. Fifteen different drift runs will be taking place on the streets, off-road, and in both day and night settings.

And finally, the long-awaited Steering Wheel support will be coming to all platforms on Logitech 01-05 wheels.

Check out the update that was released to accompany this announcement and tell us what you think. Will you be playing this new Need for Speed: Payback content?