News: If you enjoy the puzzle-platformer genre then you might want to take a look at this new game from World Entertainment Studios and McLeod Gaming.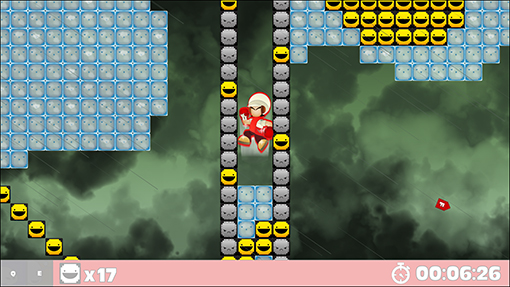 A new puzzle-platformer was recently released on Steam in the form of Yeah Jam Fury: U, Me, Everybody! Yeah Jam Fury: U, Me, Everybody! tests your speed and ingenuity in over 100 levels of smiley blocks and falls into the abyss. The mango lies in wait for you to reach out and grab it. And this trio of dudes is just about hungry enough to help you:

Yeah, AKA Mr. Fabricate, takes steady aim and fires blocks to set the path. He's good at controlling everything except his mouth.

Jam, AKA Mr. Navigate, is so full of energy he literally bounces of the walls. Good luck getting a handle on him.

Fury, AKA Mr Eradicate, AKA Lover Boy, is the meat. He can't jump, but blocks break in his wake.

Key features include:


Over 100 levels of unique puzzle-platforming nonsense


Create and share your own machinations with the game's level builder


Dozens of brag-worthy Achievements


Lead the pack on the Steam Leaderboards


Sturdy gamepad support


Whimsical cloud save data


Check out the launch trailer below so you can see what this game is like and tell us what you think. Are you interested in Yeah Jam Fury: U, me, Everybody!?