News: 2018 is now here which means it is time to celebrate the games from 2017 that left the strongest impression.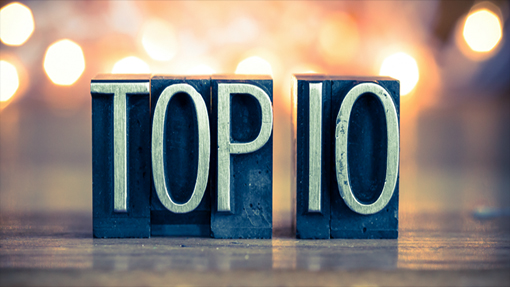 There's no question about how strong a year it was for games in 2017 and because of that this is one of the hardest rankings I've ever had to whittle down. That breadth of high quality titles across so many genres means that I expect almost to see no two lists that look the same. I write this knowing that there are dozens of games I never managed to make time for and so even my top 10 list for this year will shift and change over time were I to revisit it.

With all that said, here are the 10 titles that left the strongest impression on me in 2017. Feel free to tell me how wrong I am and leave your favorites below. I have plenty to catch up on in the early parts of 2018. So without further delay....

10. Tacoma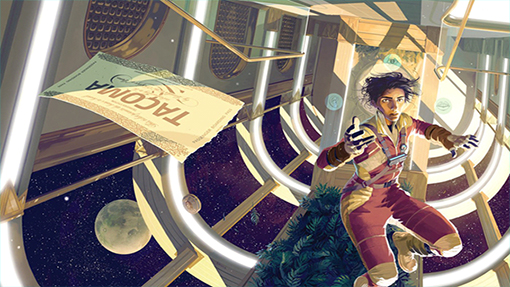 Tacoma is probably my favorite example of video game storytelling this year full stop. The non linear way in which you interact with the space station and learn about the people that were living and working there is something that could only be done with interactive media. What i got out of it was directly proportional to the amount of effort i put in and exploring the relationships, desires, fears and friendships of Tacoma's 6 person crew was driven as much by my own curiosity as it was by the strength of the writing and world building done by Fullbright. There's an earnest and genuine representation of people at their best, worst and most intimate here that is truly worth experiencing for yourself.
9. Destiny 2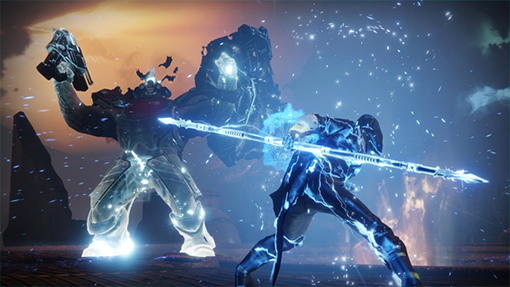 The first Destiny is still one of the games I've dumped the most hours into this generation and so like many other folks I feel like I have a pretty clear understanding of what it's shortcomings were. Destiny 2 I think mostly delivers in its attempts to address the biggest complaints about Destiny 1 and is universally a better game because of it. With a campaign that actually makes a bit of sense and the tightest shooting mechanics on consoles there's no doubt that this is a game that should be in the library of anybody that likes playing with friends. In a strange but welcome twist however I can honestly say that I put more hours into Destiny 2 solo than I have as a co-op game and so that feels like a totally valid way to experience it this time around as well. I may have been off for a couple of months now but it would be very easy to fall back into the weekly routine if there weren't so many games i still want to finish....although I do still need to start my Warlock..
8. Horizon Zero Dawn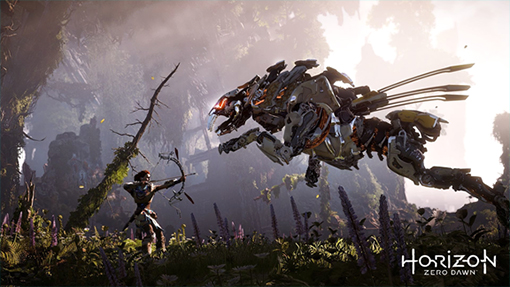 Guerrilla Games have delivered what is easily their best game yet with Horizon. It's gorgeous world is fraught with dangers and mysteries that are a continual joy to encounter and overcome. Every fight with Horizon's many different species of "robot dinosaurs" has the potential to be disastrous and you're rewarded for developing your strategy around your available tools and each enemy's unique weaknesses. The concept of Horizon's world set in a "post-post apocalypse" remains one of the most compelling and there's no doubt that Horizon stands as a notable new notch in Sony's library and is one of this years must have open world games.
7. Assassin's Creed Origins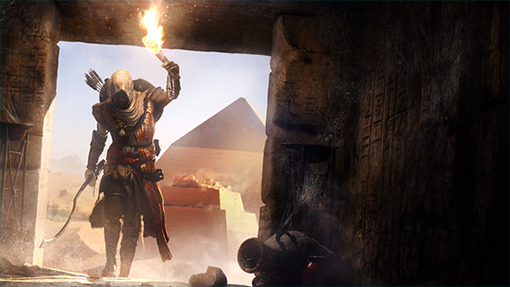 A little bit of breathing room seems to be exactly what the Assassin's Creed franchise needed. I liked Syndicate quite a bit but it was in many ways just a really good version of what the series has already done. Origins is the biggest shakeup the franchise has seen in years and it's dramatic setting and characters prove it to be the entry I've liked the most since Black Flag. Everything from the combat to the progression and perhaps most importantly the way the world is presented to you has been totally rebuilt and improved upon without sacrificing the DNA of what makes an Assassin's Creed game. I've really enjoyed the direction that Ubisoft has been taking it's open world games in over the last year or so and Origins reinvigorates my enthusiasm for a franchise I've loved for the last 10 years.
6. Forza Motorsport 7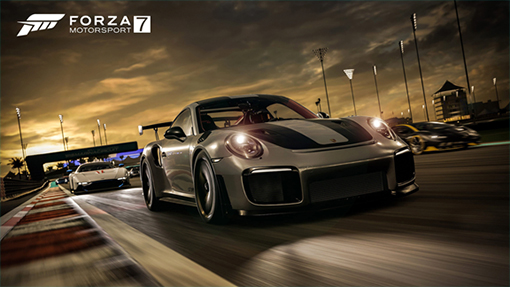 The best racing sim on the market continues to get better in Forza 7. While in many ways it builds on what made Motorsport 6 so good it continues the trajectory of tightening up what's good and then giving you a whole bunch more of it. Forza 6 added inclement weather and then 7 made it dynamic. The skies, time of day, tracks and even your opponents can change dramatically from lap to lap and it makes for an experience that feels different every time you race. With dozens of tracks, hundreds of events and even more hundreds of cars there's no doubt I will continue to put an obscene amount of time into this game over the next 2 years and anybody with even a passing interest in cars should consider doing the same.
5. Steamworld Dig 2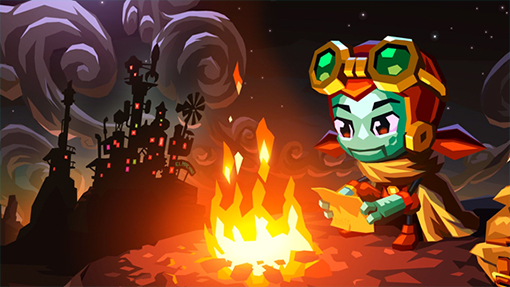 I said in my review that Steamworld Dig 2 is basically the perfect sequel. By improving or expanding on every aspect of the first game developer Image and Form have delivered something that is tighter, deeper (sorry) and nigh impossible to put down. Every little upgrade and modification feeds back into a gameplay loop that pushed me to want to go just a little bit farther and find just one more thing all the way to the end. Just thinking about it as I write this makes me want to go back and find all the stuff I missed. There's no shortage of games with their own take on the classic metroid formula but this little western steampunk gem is up there with the very best.
4. Cuphead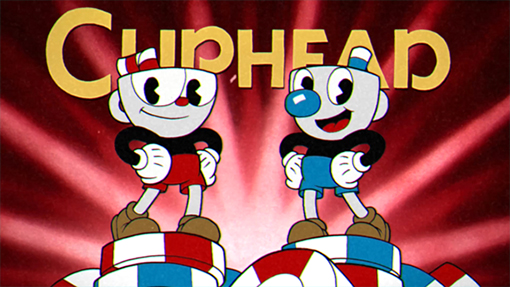 For the longest time leading up to its release I felt that there was no way that the actual game of Cuphead could live up to the initial impression it leaves by just seeing it for the first time. I grew up watching old VHS compilations of the cartoons that so clearly inspired it's style and Cuphead emulates that stuff in ways that are so dead on that if i had just seen it out of context I would have believed it was in fact one of those cartoons. Now, that's all impressive but the more important part is that it just as deftly nails it's gameplay. Each boss feels uniquely challenging and it's tight mechanics ensure that every death is one that is fair, and one that you learn from. This is one of my favorite 2D action games of all time and is something that everybody with an Xbox or PC should spend some time with.
3. Super Mario Odyssey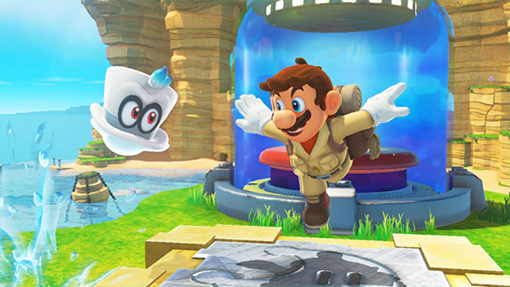 Mario Odyssey holds the distinction of being the game that made me most happy in this entire year. Pure joy is perhaps the most concise way I can think to describe Odyssey. Even the bits between what I would consider it's showcase moments were filled with tiny little discoveries that rewarded me for poking at every nook and cranny of each kingdom. There's reverent nods to Mario's past while pushing the core of what makes those games great into modern and inventive new territory. There's no doubt in my mind that Mario's debut on the Switch is his finest 3D adventure yet.
2. Wolfenstein 2: The New Colossus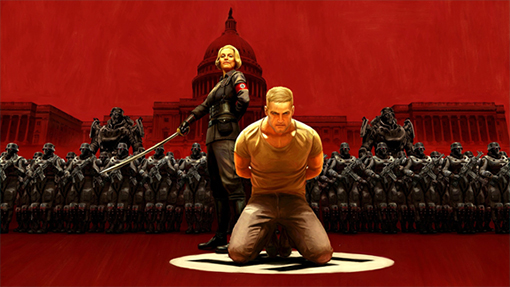 If Bethesda has been making a statement about the value of story driven single player games this generation then Wolfenstein 2 is the exclamation point. It is brutally violent, funny and shocking in ways that i don't dare mention for fear of spoiling it. Suffice to say that there are moments in The New Colossus that left me slack-jawed and left reeling at what had just happened only to be even more eager to see what comes next. Shooting Nazi's is always cathartic but doing so through the story arc of BJ and co. work to create an experience that goes so far beyond simply sticking it to the bad guys. The New Colossus is not just the best shooter of 2017 but is a landmark title in story driven first person shooters.
1. The Legend of Zelda: Breath of the Wild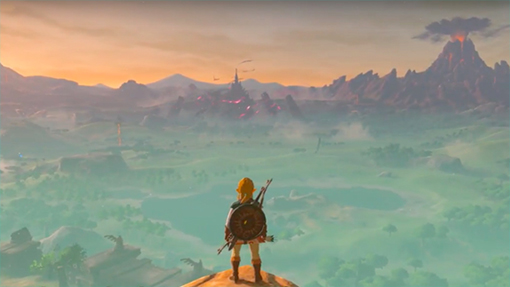 In my mind there is very little about Breath of the Wild that hasn't either improved or totally redefined what an open world game can be. The driving force behind nearly everything that makes this game special is curiosity and a sense of exploration that is rewarded in ways big and small all throughout the adventure. Every moment and every discovery feels like it's your own. There hasn't been a game in at least a decade that has instilled in me the same sense of wonder and joy and it's for that reason among others that Zelda stands tall at the top of my list. Every minute I spent in Hyrule was one that I savored and have continued to think about ever since. I've still only just gotten started on my Master Mode run and between that and the DLC that has released since launch i can easily see myself sinking another 100 wonderful hours into a game that makes me feel something that i haven't felt since i was a kid. Breath of the Wild made me believe that games can still surprise me and think about games in ways that i never have before and not only is it my favorite game of 2017, it's my new favorite Zelda game and perhaps even my new favorite
GAME
of all time. Masterpiece barely does it justice.
What games are on your list?