News: An award winning indie game that takes place underwater will be available for purchase on both Xbox One and PlayStation 4.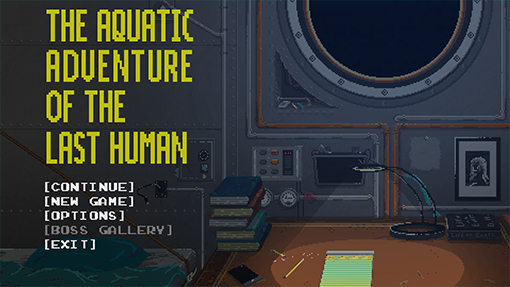 The Aquatic Adventure of the Last Human will be arriving on the Xbox One and PlayStation 4 soon according to Digerati Distribution and Y/CJ/Y. Players will be able to explore the perilous depths of this atmospheric and award-winning underwater action adventure from January 19th on Xbox One and on January 23/24 on PS4 in North America and Europe.

In The Aquatic Adventure of the Last Human you will explore the ruins of humanity underwater. You'll be able to discover thriving wildlife, monstrous beasts and let curiosity guide you through an inevitable voyage of extinction.

The water rose by an unpredictable amount due to climate change. The Earth's surface frozen over, and humans were forced to live underwater, where they could still harvest energy and grow food.

As resources began to dwindle in the year 2971, sub-aquatic spaceships were sent to a nearby wormhole to look for habitable planets. Things didn't go as planned though and now the ship, Argo9, has returned thousands of years later.

Some of the features in the game include:


Melancholic Atmosphere - Witness the beauty of the sea as well as humanity's influence on nature.


Exploratory Storytelling - Told through the art and backgrounds with some textual hints along the way.


Unique Conflict Encounters - Control and learn how to overcome dead sea creatures.


Take a look at the trailer below for The Aquatic Adventure of the Last Human and tell us what you think. Are you interested in purchasing this game when it arrives later this month?