News: The Switch gets a new strategy simulation title with some old school charm where you have to survive a harsh landscape.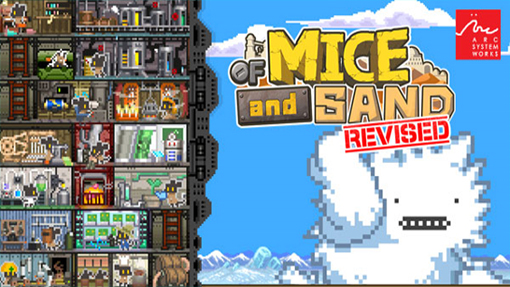 A new strategy simulation game is now available on the Nintendo Switch with Of Mice and Sand - Revised. In Of Mice and Sand - Revised you will have to build up both your vessel and your crew as you brave the harsh desert landscape, helping out those you come across and battling a multitude of foes along the way.
Some of the game's features include:

Navigate the Dunes in Search of Treasure

Intriguing items await your discovery in the scorching sands. Steer your ship from settlement to settlement, filling it with riches.

A Deep and Addicting Crafting System

Add a factory, workbench, lab, and other such rooms to your ship, and turn your scavenged materials into rarer items and make food for your mice. Sell crafted items at settlements to raise funds for more thrilling adventures!

Customize and Build Up Your Ship

Create more than just rooms for crafting: Sleeping quarters so your crew can catch some Zs, or maybe even a jukebox to give them a boost. Build powerful weapons to keep desert hostiles off your back. Utilize crafted items to build a variety of rooms and enhance your ship.

Explore a Varied and Surprising Desert

On your trek, you may come across an oasis, perfect for replenishing your water supply, or befriend a fallen mouse in need of aid. And who knows? You may even find some precious items in crashed spaceships!

Discover -Revised- Content

"Of Mice and Sand -Revisesd-" is full of brand-squeaking new discoveries! And did you hear? There are rumors of snowfall at the desert's edge. What events and enemies await...?!

Check out the trailer below and tell us what you think. Will you be buying Of Mice and Sand - Revised?