News: The eShop is back in full swing after the holidays and is bringing both new titles, new demos and new DLC to buy.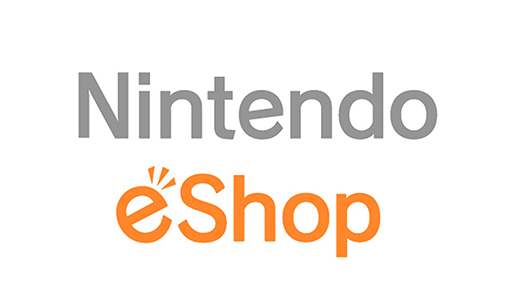 New games are arriving on the Nintendo Switch this week along with some new demos so you can try before you buy. The past couple weeks had a light selection of titles due to the holidays but now with everything back in full swing there are over 10 new games hitting the shop along with two demos and some DLC. All of the games listed below are now available in the eShop unless otherwise noted.

Dragon Quest Builders - Demo Version

A free demo for the Dragon Quest Builders game is available today in Nintendo eShop for Nintendo Switch. Gather, craft, and build the kingdom of your dreams to restore the ruined world of Alefgard! As the legendary Builder, you'll construct rooms, towns and defenses while fighting monsters. The full version of Dragon Quest Builders launches for Nintendo Switch on Feb. 9.

Pokken Tournament DX Battle Pack - Wave 1 available on January 31

The Battle Pack is now available for purchase in Nintendo eShop on Nintendo Switch, and includes two Waves of Battle Pokémon and Support Pokémon Sets. Wave 1 of the Battle Pack contains Battle Pokémon Aegislash and a new Support Pokémon Set featuring Mega Rayquaza and Mimikyu. Aegislash can change between two formes, and players can wield them both. Wave 2 includes the new Battle Pokémon Blastoise and a new Support Pokémon Set featuring Mew and Celebi. Wave 1 will be available Jan. 31, and Wave 2 is scheduled for March 23. Both Waves of DLC are only available with purchase of the Battle Pack; they are not sold individually. Content will be available as it is released.

InnerSpace - January 16

InnerSpace is an exploration flying game set in the Inverse, a world of inside-out planets with no horizons. Soar through ancient skies and abandoned oceans to discover the lost history of this fading realm, where gods still wander. Your greatest journey is within. InnerSpace launches on Jan. 16.

Furi

Fight your way free in this ultra-responsive, fast-paced sword fighting and dual-stick shooting game. Feel the tension and adrenaline of one-on-one duels against deadly adversaries. You will need absolute focus and skill to defeat each of the guardians.

ACA NEOGEO Art of Fighting 2

Twelve fighters compete to be crowned as the strongest one in the "King of Fighters" ultimate fighting championship. New mechanics such as the revamped "Rage Guage", the addition of both weak and strong attacks, and a landing recovery mechanic mean that battles are even more intense than in the previous title.

Azkend 2: The World Beneath

While traveling from Liverpool to New York, your ship was pulled down into a massive maelstrom. You woke up in a place that may never have been gazed upon by the eyes of men. From now on, your goal is to ascend from the center of the Earth and find your way back to civilization.
Azkend 2 is a casual match-three puzzle game with more than 60 levels of gameplay. Discover and equip more than a dozen unique power-ups, and complete hidden object mini-games on your journey.

Brawl

Step into the darkness of The Emporium with 8 unique characters, each with a rich back story and a surprising plot-twist. Fight your way to the end using different play styles, from pure brutality as a Wrestler to hiding in shadows as an elusive Thief.

Play with up to 4 players on Multiplayer Mode with 20+ interactive maps. Fight against your opponents and environmental hazards in 5 game modes, featuring Sumo, Color Domination and Classic Brawl. Team up with a friend and take a challenge on 3 different Challenge Modes. Use power-ups to upgrade your bombs and be even more deadly than usual.

Draw a Stickman: EPIC 2

Imagination is the key, as you enter a magical storybook land full of mystery and wonder, unusual creatures and enigmatic puzzles. Create your own original stickman and then watch it come to life in Draw A Stickman: EPIC 2 and the Drawn Below expansion. Challenge yourself to unlock every secret, collect every drawing, and share your creativity with the world.

Energy Balance - January 16

During a mission your spaceship encounters an unknown anomaly and all systems fail. You have to balance the energy in order to get them running again and to get home safely.

Energy Balance is a number puzzle. You have to swap power units in such a way that their sums form correct chains both vertically and horizontally. The game is easy to learn, but very hard to master. So, are you ready to peep under the hood of an alien spaceship?

Energy Invasion

Energy Invasion - an arcade game inspired by the classic Breakout. Unlike the original game, your ball does not break blocks on its own, but can launch missiles in a chosen direction.

Forma.8 - Demo Version

forma.8 is a unique take on the proven Metroidvania action-adventure formula, with a striking visual style and a huge world to explore.

As the small exploration probe forma.8 you're stranded alone on the surface of an alien planet. Separated from your companions by accident you have a life or death mission to accomplish: find and recover a lost, powerful energy source before it's too late. Ancient civilizations, great perils and dystopian visions await you. And not everything is what it seems…

Gunhouse - January 15

Load your guns! Rain death from above! Protect your valuable orphans! Defeat giant, improbable bosses! Gunhouse is part puzzle, part active tower defense, as you make big combos to launch a hail of bullets and special attacks at the alien invaders who would like nothing better than to consume your delicious orphan friends. With infinite levels (you can play this *for ever*), upgradeable weapons, hardcore mode, a unique art style, and music by Fez composer Disasterpeace, Gunhouse from Necrosoft Games will entertain the heck right out of you, maybe.

Moorhuhn Knights & Castles

The game features an extensive 36-part campaign with challenging battles taking place in the Scottish Highlands, in an icy landscape and near lava-spewing volcanoes. Fit out the seat of your clan to build a mighty and prestigious fortress, and upgrade it continuously with better weapons and defense facilities. Pursue the evil Clan Chief from one battle to another, and grow stronger and more powerful. You start out with a small shack, but you will soon be able to improve and expand each element of your residence. Eventually, you will become the lord of an extensive castle, able to withstand heavier attacks. You can play the campaign battles as often as you wish, for an unlimited time.

The Escapists 2

Bust out anywhere, with anyone on the Nintendo Switch. Team up with another inmate for local two player split screen mode, taking a Joy-Con each to either team up to break out, or work against one another to determine who's the quickest convict to make an escape.

Risk it all to breakout from the toughest prisons in the world. Explore the biggest prisons yet, with multiple floors, roofs, vents and underground tunnels. You'll have to live by the prison rules, attending roll call, doing prison jobs and following strict routines; all the while secretly engineering your bid for freedom. Your prison escape antics will take you from the frosty Fort Tundra, to a train hurtling through the desert, and even to the final frontier.

Nightmare Boy - January 16

This story takes place in Donorok, in the state of Noctum. After the King of Noctum, Aster, disappears, chaos rules over the world. The relationships between Monsters, Mongos and Dreamers are completely unstable, and Donorok - the land so heavily affected by the chaos - slowly absorbs terrain from the surrounding regions.

Of Mice and Sand -Revised-

Of Mice and Sand -Revised- puts you in charge of a desert craft and its rodent crew. Brave an alien planet, and turn your squeaking subordinates into first-class shipmates, all in the name of adventure.

Rally Racers

Wacky cartoon racing at its best, Rally Racers is an action packed family racing game that's fast and furious fun for all. Cars bash and battle each other to racing glory, picking up special weapons, boosts, recruiting race mates from the opposition team, performing stunts and completing challenges to be first over the finish line.

Super Meat Boy

Super Meat Boy is a tough as nails platformer where you play as an animated cube of meat who's trying to save his girlfriend (who happens to be made of bandages) from an evil fetus in a jar wearing a tux.

Our meaty hero will leap from walls, over seas of buzz saws, through crumbling caves and pools of old needles. Sacrificing his own well being to save his damsel in distress. Super Meat Boy brings the old school difficulty of classic titles and stream lines them down to the essential no BS straight forward twitch reflex platforming.

What game jumps out the most to you from this list? Will you download any of the demos? Tell us what you think below.