News: Check out this new "Dodgebrawl" experience that spans different eras and civilizations.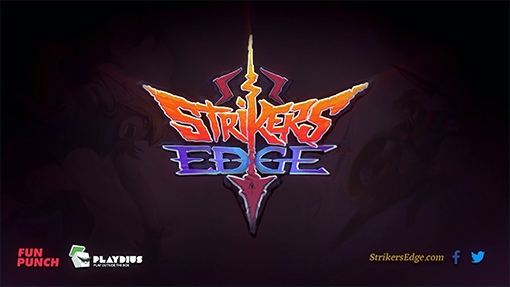 Fun Punch Games and Playdius have revealed that Strikers Edge will launch on PC and PS4 later this month. Designed to deliver the ultimate "Dodgebrawl" battle experience, Strikers Edge features a roster of eight ancient warriors from different eras and civilizations ready to enter the fray. Dodge, take cover, aim and scorch the earth with devastating moves. When medieval fantasy meets dodgeball, only the top Striker will be victorious in online or local multiplayer battles.

In addition to online and local multiplayer battles, Strikers Edge also offers a special Twitch Mode exclusively for Steam users. Simply activate the streamer mode in the options, start the stream, and invite your audience to mess with your match by choosing from a variety of modifiers and perks that spice up the gameplay.

Strikers Edge will be released on January 30 in North America and in Europe on January 31. Check out the trailer below and tell us what you think. Will you be picking it up?