News: There is a nice variety of titles that have just hit the Switch eShop and with one of them you can try before you buy.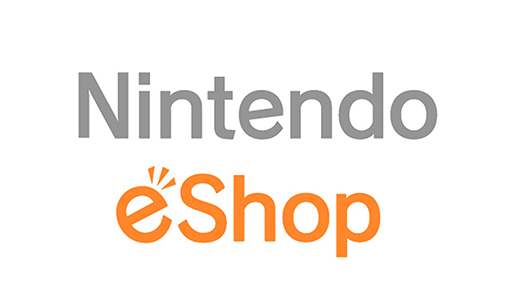 New games are now available on the Nintendo Switch eShop. There is a nice variety of games for you to pick from and even a new demo so you can try one of the games before you buy. There are 13 new games this week along with that demo that I just mentioned. The lineup is as follows:

Celeste

Brave hundreds of hand-crafted challenges in this super-tight platformer, as you help Madeline survive her journey to the top of Celeste Mountain. The controls are simple and accessible, but with layers of expressive depth to master, and every death is a lesson. Lightning-fast respawns keep you climbing as you uncover the mysteries of the mountain and brave its many perils.

Tales of the Tiny Planet

Tales of the Tiny Planet tells the story of a Planet searching through the galaxies for his lost friends. You have the ability to manipulate the world elements to guide him safely through the galaxies in this Physics-Puzzle-Adventure. Will the missing planet be behind the next portal? Find out, Beat the high-score or compete with your friends in this new physics puzzle game.

Earth Wars

In the year 2020 the world has become a nest for the unknown hostile organisms (E.B.E.). No current weapons appear to make any impact on the E.B.E. leaving humanity powerless, and on the brink of destruction. However, humanity has now got one last hope for survival in the development of bioarmor which fuses the EBE's body tissue with metal. These are the Special Enhanced A.N.T.I troops who have incorporated this weaponry with remodeling surgery. With the power of the A.N.T.I., humanity for the first time successfully destroys the EBE Baron class. In the wake of this victory, humanity has mounted a large-scale counteroffensive.

ACA NEOGEO World Heroes 2

Players are able to take part in epic battles between 14 historic figures such as Hanzo Hattori and Jeanne. Players can enjoy numerous battle strategies via the simple but deep game system featuring mechanics such as "Throw Back" and "Projectile Bounce Back".

Arcade Archives Kid Niki Radical Ninja

"Kid Niki Radical Ninj"a is an action game released in 1986 by IREM. Destroy the enemies in your way and defeat the boss that appears in each stage as you head to the castle to save the captured princess. Enjoy the colorful stages and unique enemies as you battle along and aim for a high score.

Dustoff Heli Rescue 2

Jump into the hot seat of a combat helicopter and fly behind enemy lines under heavy fire as you search and rescue hostages! Play through 35 tense missions that include rescuing hostages, providing air support, protecting convoys and of course wiping out the enemy. Tackle windy deserts, snow storms, blazing forests and weave through underground caves in search for your men. Fly 12 different machines and gradually upgrade each with more powerful guns, rockets and missiles as you take the fight to the enemy!

Fantasy Hero ~unsigned legacy~

Save the world in "Fantasy Hero -Unsigned Legacy-", by choosing from one of four heroes, and reclaiming what was lost to the Decoders. Set yourself on fire and charge head in, or pulverize them with powerful throws. Like keeping a safe distance from your opponents? Then, pick them off with projectiles, or send your robot in to do your bidding. The variety of combat styles and skills will allow you to build the heroes that you want.

Inversus Deluxe - Demo

Inversus Deluxe is a competitive and cooperative arcade shooter with a mind-bending twist. Player movement is constrained to opposite colors of a black and white grid. My walls are your paths and your walls are my paths. Each shot flips tile colors in an attempt to block, trap and close in on the enemy.

Space Dave

Space Dave!, the spiritual successor to the hit game Woah Dave!, is a modern take on the fixed shooters of yesteryear. Defend your ground against the alien onslaught! Protect your terrain from their endless arsenal of weapons! Taking a page from classic arcade games, Space Dave! offers a seemingly infinite variety of weird and challenging alien types with varying attack patterns. If you manage to stay alive, you just might be able to build up your arsenal and collect enough power-ups to turn the tides against your would-be alien captors. That is, until the bosses show up…

Strikers1945 II

Strikers 1945 II is a vertically-scrolling shoot 'em up game developed and originally published by Psikyo in 1997 for the arcades as a follow-up to Strikers 1945.

Super One More Jump

Simple to learn one button controls. Hard to master levels. Test your muscle memory, concentration and sanity. Super One More Jump has been fully reworked and upgraded for the Nintendo Switch. There are over 100+ hand crafted stages with insanely-hard challenge levels. There is an endless mode that features a new random level every play. There is also a two player vs. mode where you can compete for the highest score & glory. Finally there is up to four players in a crazy co-op mode.

Tachyon Project

In Tachyon Project you take control of Ada, a software program that has taken conscience and that was designed to hack into the most secure servers on Earth. After some rather mysterious events, Ada is thrown out of the test server where it was living and out into the Internet, but when she tries to go back there she finds she's unable to. She'll then start a journey to uncover the truth behind what happened to her creators, which she considers her parents. In the process she'll find out that things were a bit more complex than she initially thought.

Tennis

A tennis game that can be picked up and played by anyone. Enjoy the game by yourself, or play against family and friends. With 8 characters and 6 courts available, feel the excitement that tennis brings. The game can be played not only with the Pro Controller, but also by swing the Joy-Con or touch the screen.

Zero Gunner 2

Zero Gunner 2 is a 3D multidirectional shooter developed by Psikyo as a sequel to Zero Gunner, the original arcade game.

What do you think of this week's lineup? Which games do you want to see on the Switch next? Tell us what you think below.