News: A new RPG is getting ready to be released where you will get to meet real historical characters and experience medieval Bohemia.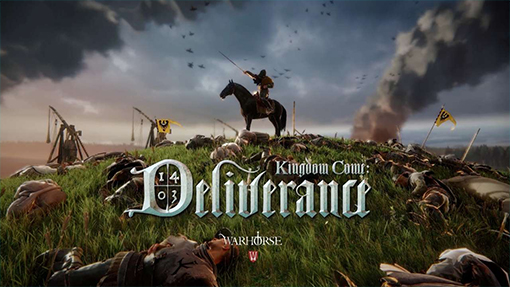 Kingdom Come: Deliverance is arriving soon on Xbox One, PS4 and PC. To help whet your appetite for release day, Deep Silver and Warhorse Studios have released a brand new story trailer. The new gameplay trailer showcases key plot points of the historically accurate RPG, as well as action sequences such as an all-out assault on a remarkably recreated castle from the time period.

Kingdom Come: Deliverance is a story-driven open-world RPG that immerses you in an epic adventure in the Holy Roman Empire. Avenge your parents' death as you battle invading forces, go on game-changing quests, and make influential choices. Explore majestic castles, deep forests, thriving villages and countless other realistic settings in medieval Bohemia.

Becoming a powerful warrior is only one way to succeed in Kingdom Come: Deliverance though. There are plenty of other paths to choose from in this medieval game, which embodies the truest sense of the roleplaying game genre. The script in the game amounts to twice the entirety of the complete Lord of the Rings saga, and the passion of the developers can be seen in the love for detail that Warhorse has put into the game painstakingly since its Kickstart inception.

Some of the game's features include:


Massive Realistic Open World: Majestic castles and vast fields all rendered in stunning high-end graphics;


Non-Linear Story: Solve quests in multiple ways, then face the consequences of your decisions;


Challenging Combat: Distance, stealth, or melee. Choose your weapons and execute dozens of unique combos in battle that are as thrilling as they are merciless;


Character Development: Choose your equipment, improve your skills, and earn new perks;


Dynamic World: Your actions influence the reactions of the people around you. Fight, steal, secude, threaten, persuade or bribe. It is all up to you;


Historical Accuracy: Meet real historical characters and experience the genuine look and feel of medieval Bohemia.


Check out the new trailer below and tell us what you think. Will you be picking up Kingdom Come: Deliverance when it arrives on February 13th?