News: The season pass for Far Cry 5 will be out of this world as you deal with arachnids, zombies and the Viet Cong.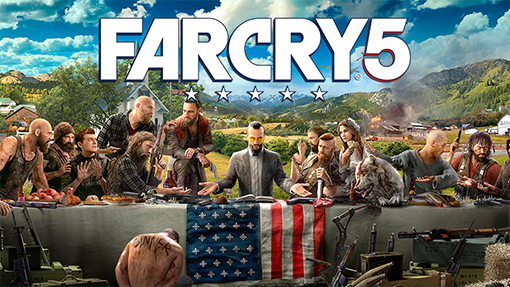 Far Cry 5 will be released next month but Ubisoft has revealed what fans have to look forward to if you decide to buy the season pass. Following the launch of Far Cry 5 on March 27th, the season pass will take players on three uncanny adventures with a unique Far Cry twist. These adventures will include:


Hours of Darkness - Players will travel back in time to Vietnam to battle against Viet Cong soldiers.


Dead Living Zombies - Players will face hordes of zombies in multiple b-movie scenarios.


Lost on Mars - Players will leave Earth behind to go toe-to-claws with Martian arachnids.


Additionally, all Far Cry 5 Season Pass owners playing on consoles will receive the single-player content from another critically-acclaimed Far Cry series entry with the Far Cry 3 Classic Edition, which will be available to season pass holders four weeks prior to launching as a standalone purchase in summer 2018 on PlayStation 4 and Xbox One. Far Cry 3 Classic Edition will let fans and newcomers to the series revisit Rook Island and encounter one of the franchise's most notorious villains, Vaas, who is brought to life by Michael Mando. As Jason Brody, players must explore the tropical island to find and save his friends, who are being held captive. PC players who purchase the season pass or Far Cry 5 Gold Edition will receive the full version of Far Cry 3.

More details on post-launch support for Far Cry 5, including an overview of the three adventures as well as the return of the map editor will be shared at a later date.

Set in America, a first for the franchise, Far Cry 5 offers players total freedom to navigate a serene-looking yet deeply twisted world as the new junior deputy of fictional Hope County, Montana. Players will find that their arrival accelerates a years-long silent coup by a fanatical doomsday cult, the Project at Eden's Gate, igniting a violent takeover of the county. Under siege and cut off from the rest of the world, players will join forces with residents of Hope County and form the Resistance.

Check out a story trailer for Far Cry 5 and tell us what you think. Will you be picking it up?