News: A new action-adventure game with a government conspiracy is available to try for free from Fourattic.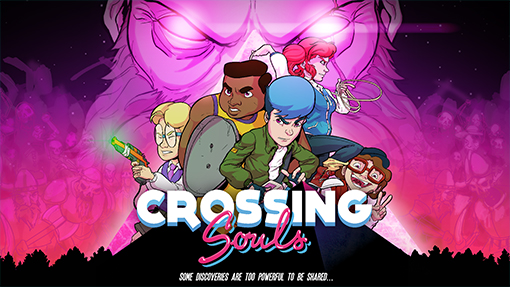 Devolver Digital and independent developer Fourattic have just released a demo for supernatural suburban adventure, Crossing Souls. This demo is now available on PlayStation 4 and Steam and spans the first few hours of the game. During the demo you will be introduced to Chris, Joe, Charlie, Kevin and Matt as they uncover a government conspiracy spurred on by supernatural events in their town.

Crossing Souls is an action-adventure set in a California suburb in the midst of a supernatural event which rocks the small community as grand forces siege the town. Control five characters: Chris, Matt, Charlie, Big Joe and Kevin, each one with their own skills and combat styles. Change characters on the fly and use each character's specialties to overcome any obstacle and target your foes weaknesses. Fight in real-time, solve clever puzzles, face off against powerful bosses and play special levels inspired by 80's arcade video games.

Crossing Souls will launch on the PlayStation 4 and PC next week for $14.99. You don't have to wait that long to try it for yourself though. Check out the trailer below and tell us what you think. Are you interested in Crossing Souls?