News: A new open world RPG is about to be released that is set in medieval Bohemia and will have real historical characters.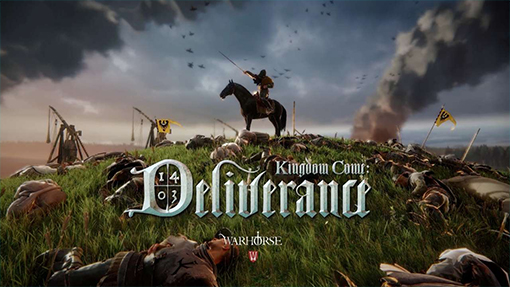 Kingdom Come: Deliverance will arrive on Xbox One, PlayStation 4 and PC tomorrow. It is a story-driven, open world saga that started on Kickstarter years ago. Kingdom Come: Deliverance is a story-driven open-world RPG that immerses you in an epic adventure in the Holy Roman Empire. Avenge your parents' death as you battle invading forces, go on game-changing quests, and make influential choices. Explore majestic castles, deep forests, thriving villages and countless other realistic settings in medieval Bohemia.

"Four years after our Kickstarter campaign, our game is set to be released tomorrow. The task was really big and our team although still quite small and we always wanted to deliver, to create the game we wanted, and we believed you wanted. Before talking about some background, all of us at Warhorse would like to thank our community, the backers and friends who helped us to bring this dream to life by giving us the chance to develop what we believe is a unique RPG experience."

Some of the key features in Kingdom Come: Deliverance include:


Massive Realistic Open World - Majestic castles, vast fields, all rendered in stunning high-end graphics;


Non-Linear Story - Solve quests in multiple ways, then face the consequences of your decisions;


Challenging Combat - Choose your equipment, improve your skills and earn new perks;


Dynamic World - Your actions influence the reactions of the people around you. Fight, steal, seduce, threaten, persuade or bribe. It's all up to you;


Historical Accuracy - Meet real historical characters and experience the genuine look and feel of medieval Bohemia.


Kingdom Come: Deliverance will be available tomorrow for the standard price of $59.99. Check out the launch trailer below and tell us what you think. Will you be picking it up?