News: Bandai Namco is set to make a bunch of Naruto fans happy as soon you will be able to play a number of those titles on the go.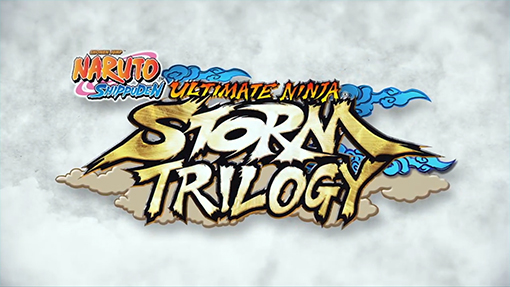 Bandai Namco has revealed that the Naruto Shippuden Ultimate Ninja Storm Trilogy is heading to the Nintendo Switch. Experience Naruto's saga through the Fourth Great Ninja War story arc and engage in competitive multiplayer local and online 3D arena battles with a huge cast of characters each with their own trademark attacks from the worldwide smash hit anime series. A number of DLC costumes from the original games will also be included free of charge. Naruto Shippuden: Ultimate Ninja Storm Trilogy will be available in 2018 digitally through the eShop on Nintendo Switch.

Developed by Japanese development studio, CyberConnect2, Naruto Shippuden: Ultimate Ninja Storm Trilogy drops players into the Ninja World and gives them the chance to actively experience major battles and fan-favorite scenes with larger than life bosses, adrenaline-pumping quick time event sequences, fast-paced battles, and visuals that rival the anime series it is based on. In addition to the story mode, players can battle against each other either locally or online in kinetic 3D arena battles. The easy-to-understand controls give everyone the ability to have fun pulling off powerful attacks, while the large playable roster means players can choose their favorite characters from the show.

Naruto Shippuden: Ultimate Ninja Storm Trilogy will be available on the Nintendo Switch digitally through the eShop beginning on April 26, 2018. Will you be picking it up? Tell us what you think below.