News: A new indie title is heading to Nintendo's platform where you have to solve puzzles in a world that is deformable.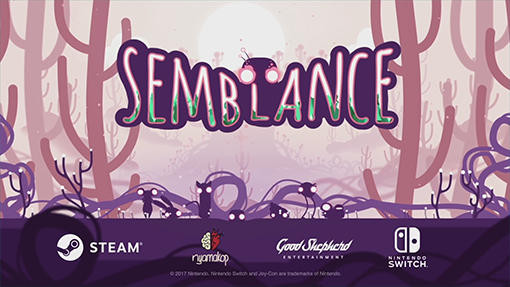 Semblance is going to be headed to the Nintendo Switch according to Good Shepherd Entertainment and South African developer Nyamakop. Semblance is a puzzle platformer where your soft, bouncy character and its soft, bouncy world are almost entirely deformable. An infestation of hard material has started to spread throughout the land. Squish, squash, mold and deform yourself and the environment to solve challenging puzzles, squeeze through tight spots and restore your delicate world back to life.

Semblance pops with gorgeous minimalist art style, atmospheric sound design and an engaging storyline that unravels organically as you explore its world. The game has received special honors for its unique gameplay and aesthetic at multiple gaming shows throughout development.

Unfortunately that is all the information that we have been given about Semblance. We do have a trailer for you though so be sure to check it out and tell us what you think. Semblance will be released later this year on the Nintendo Switch, PC and Mac. Will you be picking it up?