Reviews: Another adventure in a familiar setting that is at times serious and other times wacky as you explore everything there is to do in Kamurocho.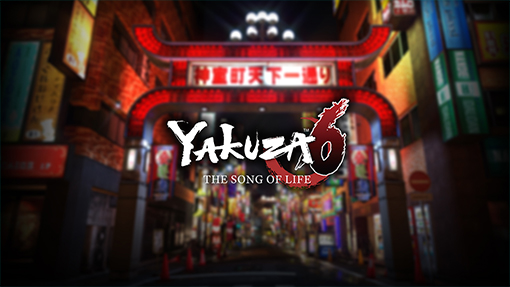 First and foremost Yakuza 6 is a narrative focused game. In the interest of keeping this review as spoiler free as possible I'll try to touch on story in only the broadest way possible.
Once again you'll step into the shoes of Kazuma Kiryu, the legendary Dragon of Dojima in an RPG filled to the brim with action, drama and memorable characters both old and new to the series. If you're familiar with previous Yakuza games then you should probably know what to expect with Yakuza 6 in terms of how the game is structured. The game primarily takes place across two cities, Kiryu's old stomping grounds of Kamurocho and the small shipbuilding town of Onomichi in Hiroshima. The two cities couldn't be further apart in both visual style and atmosphere and the frequency in which you travel between the two generally means that you'll welcome the change of scenery each time the story switches it's focus to one area or the other. There's plenty to do in both as you'll find activities such as karaoke, spearfishing and cabaret clubs to engage with. While it's a relatively small open world by modern standards it makes up for it with it's density and focus on interesting characters and silly situations. With over 50 sub stories outside of the main quest there's no shortage of things for Kiryu to do. The game does a good job of introducing new things throughout the first half of the adventure as you become more involved in the lives of the people of Onomichi and Kamurocho. You'll find that the two cities are tied together in many ways outside of Kiryu's quest. One example is the JUSTIS gang whose reach extends past it's home turf of Kamurocho all the way to Hiroshima for reasons you'll discover in the course of the game. From here Kiryu and some new allies can create and grow their own clan of fighters to take on JUSTIS in the form of a top down strategy mini game that has you manage soldiers in giant battles that can have dozens of characters on each side.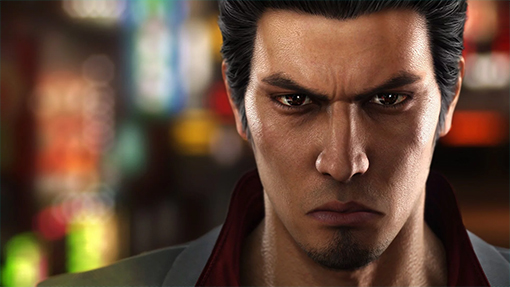 While side activities will keep you busy the core of the Yakuza experience is the story and the RPG systems it's wrapped up in. The combat is almost exclusively hand to hand melee combat that is simple to grasp but has enough depth thanks to it's RPG systems to keep it from getting too stale. You'll use the face buttons to punch, kick, grab and dodge and hold L1 to block. These straightforward commands are broken up with context sensitive heat actions that can be activated by pressing triangle in the right context, such as holding a weapon or grabbing an enemy near places in the environment that can be used to your advantage. It's not overly complex system but I so frequently had fights where something happened that either looked cool or hilarious that I never got bored with it. Kiryu will gain experience points primarily through street fights with random groups of thugs in the two cities, progressing the story and completing sub-stories. Smaller amounts can be gained for almost everything Kiryu does however, including eating. These points break down into five different pools that represent strength, knowledge, spirit etc. From the skill upgrade menu you can dump these points into whatever upgrades you see fit provided you have the necessary accumulation to do so. Each upgrade will require a certain amount from specific pools. For example one upgrade might only require points from the strength and speed pool and different upgrade might require a smaller amount from all five experience pools. There are ways in the world to augment your experience payouts and certain meals will even provide different combinations of experience every time you eat. So remember not to pick a fight on an empty stomach. The upgrade menu looks intimidating at first but it quickly becomes intuitive and fun to engage with. As for the story itself, I'd be lying if I said I didn't become wholly invested in both Kiryu's journey and the lives of everyone around him as this layered crime drama unfolded over the course of the game. The singular theme is family and to that end Yakuza 6 shows the very best and the absolute worst of how the bonds of kinship can shape the lives of individuals and the lasting effect of the relationships between parent and child. It's a tale that has as many moments of tenderness as it does horrific and unexpected outcomes and it kept me enraptured from start to finish.
One point I think is worth touching on given Yakuza's heavy focus on story is whether it's a good point for newcomers to jump on. On this I have mixed feelings. While the story stands on it's own there are a few character moments that may have more impact for longtime fans of the series. Many of the main characters of Yakuza 6 are in fact new and you'll primarily engage with them over the course of the main story. Kiryu's motivations are driven exclusively by his bond with Haruka however. The story has no problem communicating this but having seen directly how that bond was first forged I felt some scenes carried a bit more weight than they otherwise would have. Yakuza 6 makes an earnest attempt at getting you caught up on the franchise in the most efficient way possible through it's plot summary of each of the games available right on the main menu but I do think that if you're new to the series it would be better to start with either Yakuza 0 or better yet the remake of the first game, Yakuza Kiwami.
Perhaps Yakuza's greatest strength outside of it's story is it's ability to handle almost totally different tones based on what you want to do in the cities of Kamarocho and Onomichi. If for instance you simply want to focus solely on the main story and not engage with the many side stories and activities you'll still be treated to a sweeping crime drama that doesn't hesitate to pull punches in either narrative or action. It'll take roughly 20 or more hours to finish the main story depending on difficulty setting and that's leaving out much of the experience that the Yakuza series has come to be known for. Engaging with it's many mini games and dozens of substories will net far more playtime and ultimately give you the full Yakuza experience. This blend of action movie bombast and dramatic character moments can sometimes feel at odds with the playful and sometimes downright silliness of it's side activities as the narrative always feel like it's pushing toward an important moment. This is less a criticism of that juxtaposition and more a compliment on how engaged with the story I was for every one of it's roughly 20 hours. It can be important to take a break from the drama however and the wide array of side content is well worth dipping into to either break up dramatic story beats and extend your initial playthrough or tackle every milestone in a second run starting fresh or with New Game+.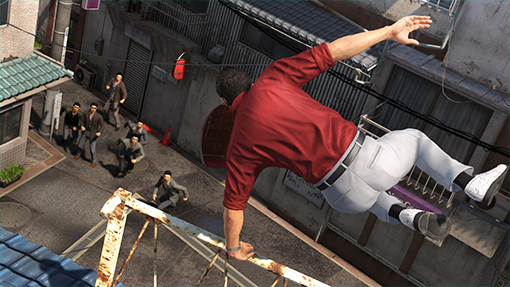 Yakuza 6 doesn't stray far from it's pedigree but fully delivers on the story and experience that it's title has come to be known for. The final hours deliver multiple emotional and character climaxes that serve as some of the finest moments in the game. It's not perfect but it's a finale that left me with a sense of closure and satisfaction that I find rare in most modern game stories.