News: A long-awaited feature has finally arrived on Sony's popular platform, however, it comes with some potential issues.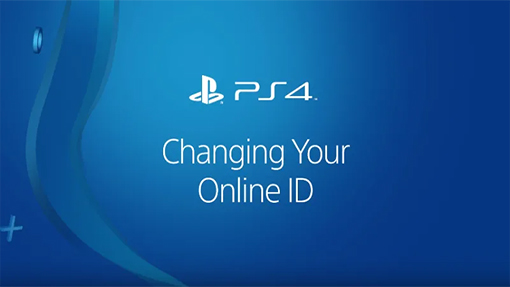 Last year Sony revealed that name changes were finally coming to the PlayStation Network. Beginning today anyone can take advantage of this new feature. The first time you want to change your name you can do so free of charge. If you want to change it again in the future you will have to pay a fee of either $10 or $5 if you are a PlayStation Plus member. While this is definitely good news this change comes with a whole lot of caveats and potential problems. Once you see the list you might decide you don't want to deal with changing your name(s) after all.

One of the big problems is this new feature will not work for games that were published before April 1, 2018. I know that might seem like an April Fools Day joke but it isn't. On the PlayStation Blog, Sony states the following:

"The game must have launched for the first time on or after April 1, 2018, to support the online ID change feature. For example, a game that first launched back in 2013 that has since been re-mastered or re-sold as a 'complete edition' in 2018 does not apply."

They also won't guarantee that it works with every game going forward.

"All PS4 games originally published on or after April 1, 2018 have been developed to support the online ID change feature, but we do not guarantee that all games will fully support the feature."

Much like when trophies were first introduced on PlayStation 3, there will be a list of games you will want to check to see if the game you want to play (or have played) will support this feature. You can check the list of tested games by clicking here.

In addition to all of that, Sony has warned people about some other potential problems you might come across as a result of changing your name. These problems include the following:


Your previous Online ID may remain visible to you and other players in some areas.


You may lose progress within games, including game saved data, leaderboard data, and progress towards Trophies.


Parts of your game and applications may not function properly both online and offline.


You may lose access to content (including paid-for content) that you may have acquired for your games including content like add-ons and virtual currency.


If you do run into any of these problems Sony has stated that you can revert back to your old name at any time. If you paid to change your name though you most likely will not get a refund if you revert back to your old PSN name. Please also keep in mind that they can't fully guarantee that going back to your old game will solve all of the issues.

Take a look at the video below that shows you how to change your PSN ID on your PlayStation 4 and then tell us what you think. Do you plan on changing your name or have these caveats made you think twice about doing so?