Special: Break out your Teddy Ruxpin and slap bracelets?it's time to get retro.
There are many things to get excited about when it comes to the Nintendo Wii. The new Nintendo first-party titles and the unique controller both immediately spring to mind. Aside from these, many gamers, especially older ones, are anxious to try out the Virtual Console. For the uninformed, the Virtual Console is an online service described by Nintendo as the Apple ITune store for video games. It allows players to purchase classic games using their credit card or points (available mainly through pre-purchased cards) and download them onto the Wii's flash drive. These games are in turn playable on the Wii itself, using the Wii remote horizontally, the Classic Controller accessory, or a Gamecube controller. Roughly thirty games will be available on the Wii's launch with an estimated ten new tiles being released each month. The systems thus far represented and price of each game in the U.S. are as follows:
Nintendo Entertainment System: $5/500 points
Super Nintendo: $8/800 points
Nintendo 64: $10/1,000 points
Sega Genesis: $8/800 points
Turbo Grafx 16: $6/600 points
These prices may outwardly seem cheap, but like any investment one should be informed about the product before shelling out the cash. After all who wants to buy a bad game, even if it is just $5? Many relatively new gamers will be inexperienced when it comes to these classics. Likewise, not every hardcore gamer out there can claim to have played all of these (those with sun tolerance anyway). With that in mind, here is a quick run-down on some games worth downloading and a few to avoid. Each of these titles is confirmed to appear on the Virtual Console at some point, although not necessarily on the Wii's launch date.
Definitely Worth Checking Out: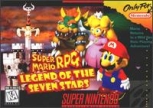 1)
Super Mario RPG
? Squaresoft and Nintendo's last great partnership on the Super Nintendo is one of the best RPGs ever made. Period. It is also arguably the best of the Mario RPG series, so those Paper Mario fans should check it out. Innovative battle mechanics, Mario series in-jokes, a great story, and even some platforming elements round out this package.
ETA: 2007
2)
Super Metroid
? This is a long, epic sci-fi quest worth playing over and over again. One could argue that Samus Aran's SNES mission to planet Zebes is the series' highlight. The game features a long, difficult mission with huge bosses and the most fun ever getting lost in a game. There are no hints here like in the Prime and GBA titles, just the map and good old-fashioned memorization.
ETA: 2007
3)
Gunstar Heroes
? An awesome run and gun shooter that originally appeared on the Genesis. The game is notable for being produced by the folks at Treasure (Ikaruga, Radiant Silvergun). The game features over the top action, humor, and level variety that would make even Metal Slug envious.
ETA: Launch Window
4)
The Legend of Zelda
&
The Legend of Zelda: Ocarina of Time
- The NES original is a true classic that still holds up to this day. The Nintendo 64 sequel is revolutionary. It is without a doubt the best of the 3-D Zeldas and probably the best Nintendo 64 game.
ETA: Launch Window (LoZ), 2007 (LoZ: OoT)
5)
Bomberman '93
- This Hudson series taught us all how to learn to love the bomb. It has appeared on almost every major console. Most Bomberman games possess a story mode, but come on, we all know what a true fan plays Bomberman for. Battle mode! While Saturn Bomberman is perhaps the series high water mark, Bomberman '93 is certainly no slouch when it comes to multiplayer goodness. The game originally appeared on the Turbo Grafx-16 and featured a five-player battle mode. Let's hope the Wii retains this feature.
ETA: Launch Window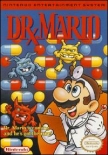 6)
Dr. Mario
? A somewhat forgotten puzzle game that has only received an even more forgotten N64 sequel. It involved Mario, complete with doctor fetishist costume, tossing out multicolored pills. The player must in turn line the pills up by color to destroy the corresponding color-coded viruses. Like most puzzle games, Dr. Mario becomes increasingly difficult as Mario throws out the pills at a faster rate and the viral count increases. I still hold that if Dr. Mario were real, he'd have eliminated the avian flu epidemic in at least three levels.
7)
Kirby Super Star
? This is a collection of episodic games featuring everyone's favorite flipper baby, Kirby. The game is straight-up sidescrolling fun with a strong emphasis on Kirby's ability to mimic his enemy's powers. Look out for Metal Knight, Kirby's nemesis and a playable character in the new Smash Bros. game.
ETA: 2007
Avoid Like the Plague:
1)
Sega Genesis Titles
? With the exception of Gunstar Heroes, none of the currently announced Virtual Console's Sega Genesis titles warrant the $8 purchase. How many times have we seen Sonic the Hedgehog, Golden Axe and Columns re-released in last fifteen years? Where is the Phantasy Star series? How about Streets of Rage? Snatcher? Stop giving us the same repackaged stuff Sega.
ETA: Launch Window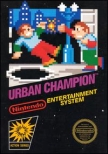 2)
Urban Champion
- This game is so lame it is hard to imagine that it is a first-party Nintendo title. Urban Champion was an early fighting game released for the NES. Don't expect the depth of Street Fighter or Samurai Showdown. Don't even expect King of the Monsters for that matter. The object is to knock the other player into an open manhole cover. Nintendo released this for the GBA e-Reader a few years back to give players then a taste of mediocrity. People did not like it then just like no one liked it when it was initially released, yet Nintendo still keeps offering it up to future generations. Be warned, Super Smash Bros. this isn't.
ETA: Launch Window
3)
Mario Bros.
- No not Super Mario Bros., but the original arcade game. The game appeared in many Mario titles, most notably as the battle game in Super Mario Bros. 3. It pales in comparison to Super Mario Bros. and does not possess enough replay value to warrant the $5 price tag.
ETA: Launch Window
4)
Duck Hunt
&
Hogan's Alley
? Once again, how many ducks and hoodlums can one shoot before it gets old? Produce a remake where I can blow away that smirking dog and then we can talk.
ETA: 2007
5)
Nintendo Sports Titles
: Ice Hockey, Soccer, Baseball, etc. There is no way any of these early, simple 8-bit titles are worth $5 a pop. Like the Sega Genesis games, these really should be compiled together.
ETA: Launch Window
Surprisingly there are a number of games that Japan is getting on their Virtual Console that as of yet have no North American release. These are not just games that were never localized (like the Fire Emblem for the SNES), but classics like The Legend of Zelda: A Link to the Past, Super Castlevania IV, Contra III: Alien Wars, and Super Mario World. These are some of the Super Nintendo's best games! The Japanese market gets these and we get Urban Champions? In the words of Kyle's mom: ?What, what, what!?? Let's hope that Nintendo releases these hits here soon, lest we go insane playing Columns. We'll keep you updated on more Virtual Console games as they appear, and look for more features related to the Virtual Console at Gaming Target.