Written by
GT Staff
on
December 05, 2007
Special: Virtual Console, eat your heart out.
With yesterday's launch of the Xbox Originals program, Microsoft has joined Nintendo and Sony in offering emulated classics from their back catalog. While the gaming world at large would have loved to have Achievements added to these games, it twas not to be. Using the Xbox 360's "emulation profiles," these Xbox games are recreated as closely as they can be on the Xbox 360.
But what did we think of these games way back when? Let's crank the Gaming Target Time Machine up to 88 miles per hour and look back at the original run of the Xbox Originals...
Halo: Combat Evolved
Original Release Date:
11/15/2001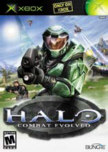 "If you don't have an Xbox, or have one without Halo for whatever reason, do yourself a favor and buy this game. At the very least, you owe yourself a rental or two. Halo is a masterpiece that just has to be experienced to be believed. Whether you go it alone, or with a friend, or 15 friends, Halo is something you owe yourself to play." - Patrick Geurs
Read the rest of the review

Fuzion Frenzy
Original Release Date:
11/15/2001
Gaming Target never got around to reviewing Fuzion Frenzy when it was first released. But it's often been called Bill Gates favorite game, if that does anything for you.
Crash Bandicoot: The Wrath of Cortex
Original Release Date:
4/15/2002

Crash Bandicoot: The Wrath of Cortex was also never reviewed by Gaming Target, but we did take a look at the PS2 version:
"To be nice, I'd say Traveller's Tales was playing it safe when making Wrath of Cortex. Instead of mixing in some new stuff to stand out from the Naughty Dog versions, they decided to not risk anything by diverting too much from the formula. But as they say, the biggest risk is not taking one, so the complete lack of creativity hurts this game. Crash isn't a bad game at all ? just nothing we've seen before. It's still fun and worthy of a purchase if you enjoy the series, but if you were tiring of it before, this won't get you going again." - Adam Woolcott
Read the rest of the review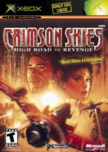 Crimson Skies
Original Release Date:
10/21/2003
"Crimson Skies: High Road To Revenge is a top shelf title in every way. A fantastic story, amazing visuals and play mechanics, and a phenomenal online mode put the game head and shoulders above the competition." - Nick Doukas
Read the rest of the review
Fable
Original Release Date:
9/14/2004

"I remember the day when everything changed. That I remember quite well. It was my sister's birthday, and I was off to earn some gold pieces to buy her a present. I chased a bully away from a small boy that day, and I remember being acutely aware of my choices at that moment. I could have joined in the bullying, but my father always taught me to protect those weaker than me. Oh how those words would ring true throughout my life." - Nick Doukas
Read the rest of the review
Psychonauts
Original Release Date:
4/26/2005

"Psychonauts is most definitely the best platform game to come to the Xbox in its 4 year life, though arguably that's not a real accomplishment given it's not one of its strongest genres. The quirky humor, great gameplay, and unique style make Psychonauts a special breed of game that will draw fans of platform games, action games, and adventure games together." - Adam Woolcott
Read the rest of the review
Indigo Prophecy
Original Release Date:
9/26/2005

Indigo Prophecy was another title we never reviewed on the original Xbox. But we did review the PS2 version and both appeared on our list of favorite games from 2005.
"I've found that there are two kinds of games- those that do something new and those that do something old in a new way. Indigo Prophecy is one of the latter games, mixing in Shenmue's level of detail with Max Payne's dreary mood and blending it into one epic ?choose your own adventure? game, all with a level of panache that could be easily qualified as successful." - James Dauer
Read the rest of the review