Special: We've reached the halfway point with our look back at our favorite games of 2007.
From the January releases of Lost Planet, WarioWare: Smooth Moves, WoW: The Burning Crusade and Hotel Dusk all the way to the end of the year with it's flurry of fantastic games one after the other, 2007 has been an amazing year for gaming. With the first full year of the seventh-generation of gaming coming to a close, there is a lot to look forward to in 2008.
But first let's take a look back and pretend that we won't get a chance to play any of those great games that are lined up for 2008 (Step back from the ledge Smash Bros. fans). Let's pretend that the only games in 2008 we'll get to play are ones from 2007. Let's say that these are the
52 Games We'll Still Be Playing From 2007
.
Part 1
Part 2
Part 3 (You Are Here)
Part 4
The Top 12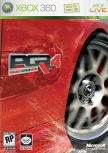 Project Gotham Racing 4
Platform:
Xbox 360
Publisher:
Microsoft
Developer:
Bizarre Creations
Release Date:
October 2, 2007
Activision's acquisition of Bizarre Creations marked the end of an era for the Project Gotham Racing series. As the franchise is owned lock, stock and barrel by Microsoft, PGR4 will the last game in the series developed by Bizarre. With the nifty new weather effects and the same great racing action the series is known for, it's comforting to know that Bizarre will go out with a bang. - John Scalzo

Ratchet & Clank Future: Tools of Destruction
Platform:
PlayStation 3
Publisher:
SCEA
Developer:
Insomniac
Release Date:
October 23, 2007
After creating Resistance: Fall of Man, the must have PlayStation 3 launch title, what do you do for an encore? Well if you're Insomniac, you bring Ratchet and Clank into the next-generation for the first time with the amazing Ratchet and Clank Future: Tools of Destruction. The biggest R&C game to date has more guns, more action, more worlds and more jokes than any other game in the series. It is also one of the best games the PS3 has to offer. The only question that remains is, how can Insomniac top
this
? - John Scalzo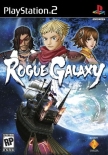 Rogue Galaxy
Platform:
PlayStation 2
Publisher:
SCEA
Developer:
Level 5
Release Date:
January 30, 2007
"Claimed to be the original vision for the game, the U.S. version has included a bunch of new extras including a fifth planet (named Alistia), a revamped chain attack, a visual overhaul, new weapons, new costumes, and a whole mess of other improvements. Rogue Galaxy definitely deserves at least one play through by any RPG gamer, even if just for its brilliant presentation." - Jason Young
Read the Full Review

Sega Rally Revo
Platforms:
PC, PlayStation 3, Xbox 360
Publisher:
Sega
Developer:
Sega Racing Studio
Release Date:
October 9, 2007
"Combining the modern design necessary for a console game with the quirks of its arcade roots, Revo probably won't compete with DiRT or any other current competitors in terms of content and variety, but the game does offer exactly what Sega Rally has delivered in the past ? challenging gameplay, thanks to aggressive AI and even more aggressively difficult courses to race on." - Adam Woolcott
Read the Full Review
Part 3 is continued on the next page.