News: Homecoming this September.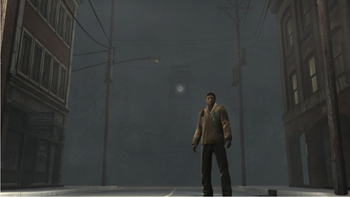 Another game gets its release date today, this time it is for the sixth entry into the psychological horror series, Silent Hill. Silent Hill: Homecoming will be making its way to PlayStation 3 and Xbox 360 in late September.

Homecoming will have players taking the role of Alex Shepherd who is returning to his hometown (see what they did there?) of Shepherd's Glen to unravel his mysterious past and find his own answer in the empty streets of Silent Hill. Besides the new protagonist, Homecoming will be bringing along a new combat system, which fans should be thrilled about. That old Resident Evil system just isn't doing it anymore.