Interviews: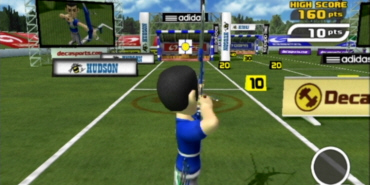 Deca Sports debuts today on Wii, so Gaming Target spoke to Mike Samachisa, Head of the Console Division at Hudson Entertainment, to find out more about the game. Since a copy just came in, expect a full review this week as well.
Matt Swider, Gaming Target (GT):
Without a Wii Sports 2 coming out any time in the near future, Deca Sports has an opportunity to appeal to casual gamers who've grown tired (both physically and mentally) of the same five Wii Sports games over the past year and a half. How does Deca Sports continue to appeal to that crowd more than any other multi-event game? How does it reach out to more experienced gamers?
Mike Samachisa (MS), Hudson Entertainment:
Wii Sports is a terrific game. It gives beginning Wii players a taste of what the platform can do. What we have done in Deca Sports is deliver more of that experience to players. The game has four deep single player modes: Open Match, Tournament (one sport competition through eight teams), Deca League (ten sport competition through eight teams), and Deca Challenge (time- and point-based competition for training and record breaking).
We found early on that Wii Sports players wanted more sports and deeper game play. We were determined to deliver to that demand. The ultimate draw to a sports compilation is the multiplayer element and Deca Sports delivers this in spades with 2-4 person versus mode and even co-op in several sports such as curling and beach volleyball.
GT:
Wii Sports was a hit because it was fun, free and included Miis. Last fall's Mario & Sonic at the Olympics got by on featuring the two former mascot rivals in a multi-event game for the first time. In what ways do the characters of Deca Sports stand out?
MS:
Deca Sports includes eight teams that come unlocked with the game. These teams really define the play of the game in that each team comprises players of different strengths. Some teams are made mostly of speed players that excel in races such as kart racing, supercross, and snowboard cross. Others contain power players that deliver crushing results in sports such as basketball and volleyball. There are also mixed teams that utilize both speed and strength. It is up to the player who is controlling the teams how they want to compete in a sport: sprint up and down the basketball court or focus on dunks and blocks.
The team dynamic really stands out in the Deca League Mode where you take one team through a decathlon. Teams that are more balanced fare better as strength players can be benched for speed players in races and speed players benched in power sports such as beach volleyball and basketball. You also have to manage your players as you progress from sport to sport in Deca League ? use someone too often and they become winded, limiting their abilities.
GT:
Last year, EA producer Eric Chartrand said that
Nintendo hasn't supported third-parties with Mii support tools
. Since Deca Sports doesn't contain Miis, but does boast Mii-looking characters, did you run into the same problem?
MS:
Honestly yes. As Eric pointed out 3rd party publishers, even those like Hudson with close relationships with Nintendo, are having trouble getting those cute people into our games. We tried to do the closest thing we could to Mii players and are very happy with the way they look (I love the Disco Knights players). 3rd party publishers are now beginning to be able to use Miis. Look for these more and more in Wii titles coming out in the future.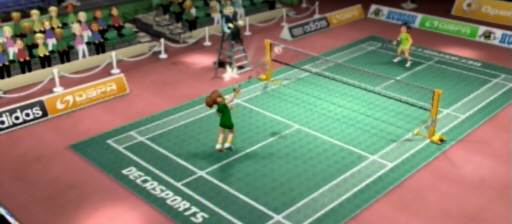 GT:
When I reviewed
Winter Sports: The Ultimate Challenge
, its Olympic-style events of bobsled, luge and skeleton contained mostly graphical differences. How does Deca Sports keep events like Badminton and Beach Volleyball or Kart Racing and Supercross from feeling too similar?
MS:
The games inside Deca Sports look and behave completely different. Badminton and Beach Volleyball only share spiking controls and even the timing is different between the two. A partner is present in Beach Volleyball which requires passing, setting, and blocking which are not found in Badminton. Supercross and Kart Racing share steering wheel turning. But in Supercross you are controlling mid air navigation (pitching forward and backward) as you manage jumps, hairpin turns that would give a kart racer whiplash, and tricks going off the super jumps.
GT:
Directions for multi-event games like this vary from being short on details (causing me to head into challenges unprepared) to being too long winded (causing me to ditch the boring multi-page speeches for disastrous trial-and-error attempts). How do the control explanations in Deca Sports strike the right balance to prepare me before each event?
MS:
In any title on the Wii you should approach the game as you would an actual activity in real life. The better games will deliver like experiences to what you would do with a bow, a racket, or a steering wheel. In Deca Sports you pull the Wii remote back in archery to aim, tilt the wii remote left or right as you would a steering wheel in kart racing, put the Wii remote straight up to block in Volleyball, push the Wii remote forward as you would a stone in curling, well, you get the point. If it feels natural doing it, the dev team got it right.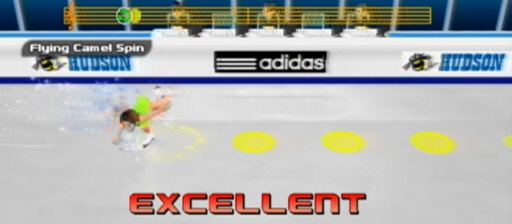 GT:
It's easy to imagine the natural controls of Archery and Curling, but how does the gameplay for Figure Skating work?
MS:
The sports that require footwork, figure skating, basketball, and soccer, all require the nunchuk to move your players around. What we found in these sports is that you needed detailed control over your players to execute moves in the events. Figure Skating takes you through several routines that have music played to them. The goal is to navigate your player around the ice with the nuchuk and lift up on the Wii remote to jump, axle, and spin. The trick is keeping up with the music, staying within the routine, and executing the different elements. Sounds easy, huh? It's actually one of the favorites of many of the people who play the game, although the guys will never admit to it.
GT:
Which of the events allow four players to participate in the action?
MS:
Badminton, soccer, and basketball are all two player events. Every other sport can be played by up to four people.
GT:
Which event if your personal favorite and why?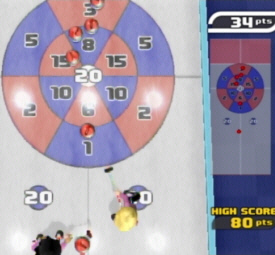 MS:
I get asked this a lot. Although I hate playing favorites, I would say it was a tie between beach volleyball and curling. I play volleyball in real life and can attest that you have the same sore muscles after playing Deca as you do in the real thing. I am able to jump a lot higher in the game, which I really do appreciate! Curling is a sport I was surprised with. Having never played and barely heard of the event, I found that it was really fun. Imagine shuffle board on ice, except with 3 people, and a stone?which spins. It was totally foreign to me at first but I think I got the hang of it. I'm hoping to go up to Canada some time soon to try out the real thing.
Thanks to Mike Samachisa for answering all of our questions and PR maestro Mika Kelly for setting up this Q&A.