Holiday Buyer's Guide 2008: Sony's PlayStation Portable has some unique games, more so than Nintendo DS this year. So, if you still have a system, check out Patapon and the rest of the holiday must-haves on our PSP list.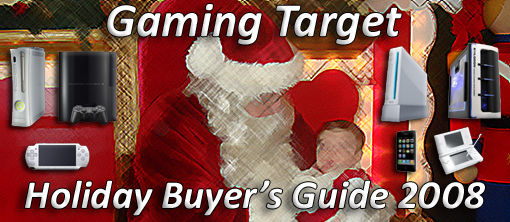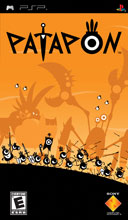 Patapon (PSP Exclusive)
Patapon is like LocoRoco, which is Sony of Japan's other fun-loving PSP game, in that it's simple looking, but highly addictive. It also has another similarity in that it doesn't get enough
praise
. The game puts you in charge of a tiny army of silhouetted creatures which you command by tapping various rhythms on the four face buttons. For example, to move forward you have to drum Circle-Circle-Circle-Square in time with the constant metronome in the background. Your tribe of warriors sings the drumbeat as they move forward and you tap it again to keep advancing them. When they meet an enemy, you switch to a different rhythms for attack and shield, all while keeping in time and remembering which drum beat performs each action. If you break the beat, your fever pitch resets to zero and it's much more difficult. Patapon's gameplay will catch your attention with its intriguing concept and keep you addicted long through the holiday season.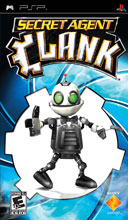 Secret Agent Clank (PSP Exclusive)
We always knew there was more to Clank than being the side-kick in Ratchet & Clank on the PS2 and PS3. Secret Agent Clank features the robot in a tux with gameplay that resembles your standard quality platform game with James Bond and robot themes combined. There's a heavy emphasis on using nifty gadgets and solving puzzles. It's a little on the easy side, expect for some frustrating deaths that result if you don't have patience. However, like Daxter's debut on PSP, this is a successful side-kick spin-off game that deserves your attention if you own the handheld.
Space Invaders Extreme
Space Invaders is 30 years old this year and there's no better way to celebrate than getting the extreme version of the game. Yes, everything these days is extreme; so is classic Space Invaders, but really in name only. The concept hasn't change compared to the steady stream of handheld updates we've seen over the years (Space Invaders on GBA is the definitive update, if you have time). While it does include local competition, the PSP version doesn't allow online play even though the DS edition gets that envious treatment.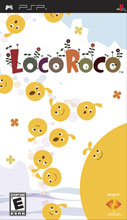 LocoRoco (PSP Exclusive)
Even though LocoRoco released in 2006, there are still plenty of people who haven't played it because it has cute, colorful graphics and children singing the background music. However, first impressions aren't always what they seem. This whacky puzzle/platform game is still a PSP favorite that shouldn't be passed up. If you enjoy Patapon, you'll also like this very Japan game that's very weird, but addictive, too.
Buzz! Quiz Master (PSP Exclusive)
The Buzz! series for PS2 and PS3 have been family-friendly quiz games that everyone can get into, but we didn't know what to expect from Buzz! Quiz Master on PSP since the party vibe of the console version might suffer on a person device. Thankfully, it allows you to compete with other PSP owners even if you only own one copy of the game disc or, if you're the only one with the system, you can play Pass Around mode. This play and pass concept works to keep the family fun alive, ideal for car trips when the console versions aren't an option.