Special: I'm Nostra-Dam-I'm-Good-us
How'd I do? The results can be found here:
21 Predictions For E3 07 Revisited
There are only 21 days left leading up to the "new and improved" 2007 edition of E3 as of today. That's 21 short days before we see if all of the major game publishers still regard the trade show as an important locale to make major announcements. Over the last two months, we've already seen that game companies are not afraid to make big announcements at "Gamer's Day" shows and through financial reports. But I still think E3 will be the big event in the yearly news cycle and I have 21 predictions for the 21 days leading up to E3 that would prove to be very large indeed.
It should be noted that these are all educated guesses based entirely on available information as of today. I have no inside knowledge concerning any of them and if they all turn out to be correct I plan on playing the lottery the weekend after E3. So with that, here's what I think will happen at E3 2007:
The Good
Here it is, these are the stories and announcements that I believe will make E3 2007 a very interesting place to be.
#1 Firm release dates for Smash Bros. Brawl and Mario Galaxy
By E3, Mario Strikers Charged will be only a few weeks away and Metroid will be a little over a month out. That leaves four months in which Super Smash Bros. Brawl and Super Mario Galaxy can be released if Nintendo wants to make their 2007 release date. So if they are truly coming out in 2007, Nintendo would be wise to tell us when as soon as possible and I think that'll be at E3. Halo 3 and GTA IV have been scheduled already and Nintendo fans want to know when they can get excited as well.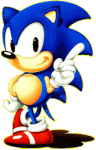 #2 Sonic's participation in SSBB will finally be confirmed
On that note, any discussion of Super Smash Bros. Brawl will also include confirmation that Sonic will be making an appearance in Nintendo's mascot battle royale. People have been speculating it was going to happen since the very beginning and I believe that if it wasn't, Nintendo would be more firm with a denial. Between Sonic and Mario at the Olympics and the inclusion of new characters a bit more "unconventional" than Sonic makes this a no-brainer.
#3 We will see Animal Crossing Wii
Financial statements have already shown Nintendo is working on Animal Crossing Wii. I wouldn't be surprised to get a first look at some concept art or possibly real screenshots. As I said above, with the Wii's 2007 slate almost set in stone, Nintendo needs to show that the Wii's future is equally bright. A first look at Animal Crossing proves that and when...
#4 Nintendo announces Mario Kart Wii...
it will set it in stone. Everyone and their grandmother knows a Mario Kart game is coming to the Wii. If Nintendo's huge 2007 is still on track, we're going to want to know what 2008 and beyond looks like. And every previous Mario Kart game has been released between one and two years after the launch of a new Nintendo system. 2008 sounds like a good release date and E3 2007 sounds like the perfect place to announce it.
#5 Dead Rising 2 will be announced
Speaking of announcements, another title that everyone and their grandmother knows about is Dead Rising 2. Capcom executives have talked about continuing the franchise since the beginning of the year and I think Capcom is just about ready to make it nice and official. It may not come out until after Resident Evil 5 (and I'm not touching the multiplatform debate surrounding all Capcom games), but I think the announcement is coming.
#6 Capcom will drop a major demo on Xbox Live and/or PSN during the show
Capcom also knows the value of a good demo, as the sales of Dead Rising and Lost Planet prove and I think they'll supply the gaming public with another major demo at this E3. It's probably asking too much to expect a first look at the new Resident Evil, I'm sure the game we do get won't be one to "cry" about.
#7 A secret Mortal Kombat game will be revealed
Ed Boon and company have been saying that they expect a new Mortal Kombat game to be released every year. This has held true for the last three years (Deception in 2004, Shaolin Monks in 2005 and Armageddon in 2006). And while the Wii just got Mortal Kombat: Armageddon, I'm not sure that counts as a proper Mortal Kombat release for 2007. While it obviously won't be a game for the next-gen systems, I think Mortal Kombat DS or a new Shaolin Monks game is definitely in the cards.
#8 A Heroes game of some kind will be announced
The geek topic du jour is the new NBC show Heroes. The show covers it all; from the sword-wielding, space-shifting Hiro Nakamura, to the emo-headed Peter Petrelli to the villainous Sylar. Between the multitude of characters and branching storylines, the series is perfect for the video game treatment. A mobile phone game was announced a while back, but the possibilities of a big screen version are just too cool for an intrepid game publisher to leave untapped. As long as the show stays good a game will happen someday and I think the announcement will come at E3.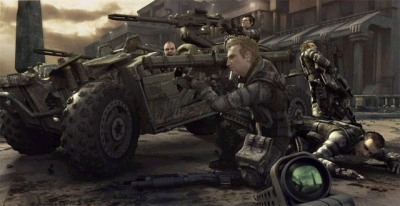 #9 Killzone in real time will blow everyone away
It's put up or shut up time for Sony when it comes to Killzone. The E3 2005 trailer and its pre-rendered graphics has become symbolic of all of Sony's empty promises for the PS3. Since then, the entire development team and Sony themselves have engaged in radio silence concerning the title. Well, two years is a long time and if Killzone is ever coming out (and I believe that it is), real-time gameplay has to be shown off now. And I have a hunch it's going to make us all gasp at the computerized carnage Sony and the guys at Guerilla Games will produce. Of course, that will just start a whole new fanboy debate over whether it's real-time or pre-rendered.
#10 PSP redesign is coming soon
Nintendo has been redesigning their handhelds for years to great success and I think Sony looks to this as a model for the PSP (even if they won't admit it). Sony also has to realize that the PSP is getting spanked in both public perception and sales and the reason for both seems to be at least partly cosmetic in nature. So I'd expect a PSP with a foldable design, a built-in hard drive and faster UMD read speeds is in the works at Sony headquarters. And I think we'll get to play with it by this holiday season.
#11 Nintendo will expand the Virtual Console in some way
The final bit of good news to come out of E3 2007 will be an announcement from Nintendo concerning the future of the Virtual Console. Now, I'm no Nostradamus, so it could be anything. It could be details on the new consoles (MSX, Neo Geo) Nintendo plans to add to the service. It could be an announcement about the addition of really new consoles like the Saturn or the Dreamcast. It could be a pledge to release five or more retro classics every week. It could be a release date for when the first original content is added to the service. Or it could be something else entirely. But it will be big.