News: Lara's next adventure is coming to the Xbox 360 and PS3.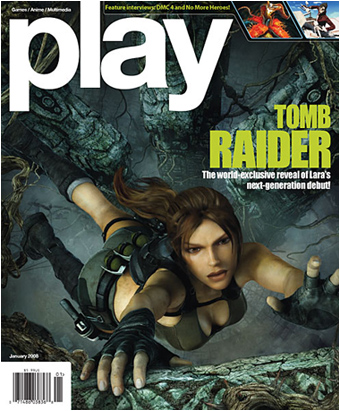 The January 2008 issue of Play has the first look at the next game in the Tomb Raider series. Tentatively referred to as Tomb Raider 8 (but speculated to be titled Tomb Raider: Underworld after a recent copyright filing), the game will be coming to the PS3 and Xbox 360 (and likely the PC) sometime in 2008.
According to the magazine (
which can be purchased online as a PDF here
), Tomb Raider 8 will once again be developed by Crystal Dynamics. Play also spoke to Eric Lindstrom, the Story Designer of Tomb Raider 8, who revealed that the game will take place after Tomb Raider: Legend. He also talked a bit about how the Lara Croft in Tomb Raider 8 will move. According to Lindstrom, a whole new set of motion captured moves will be used to make this the most lifelike Lara yet (aside from her fantastically fake bosom of course).
Finally, the article also features the first screenshots of the game.
We'll have more on Tomb Raider 8 soon.